In the aftermath of an accident that was not your responsibility, you may be forced to seek compensation to recover personal expenses such as medical treatment or time off work. The chances are that you will need to find an attorney to represent you so that you can properly establish your compensation claim. You might be wondering about the best way to find a personal injury lawyer near me, so the team at Belal Hamideh Law wants to give you some hints and tips that may help you to locate the best person for your needs. Speaking to our team will always be one of the best ways to get the compensation settlement you want.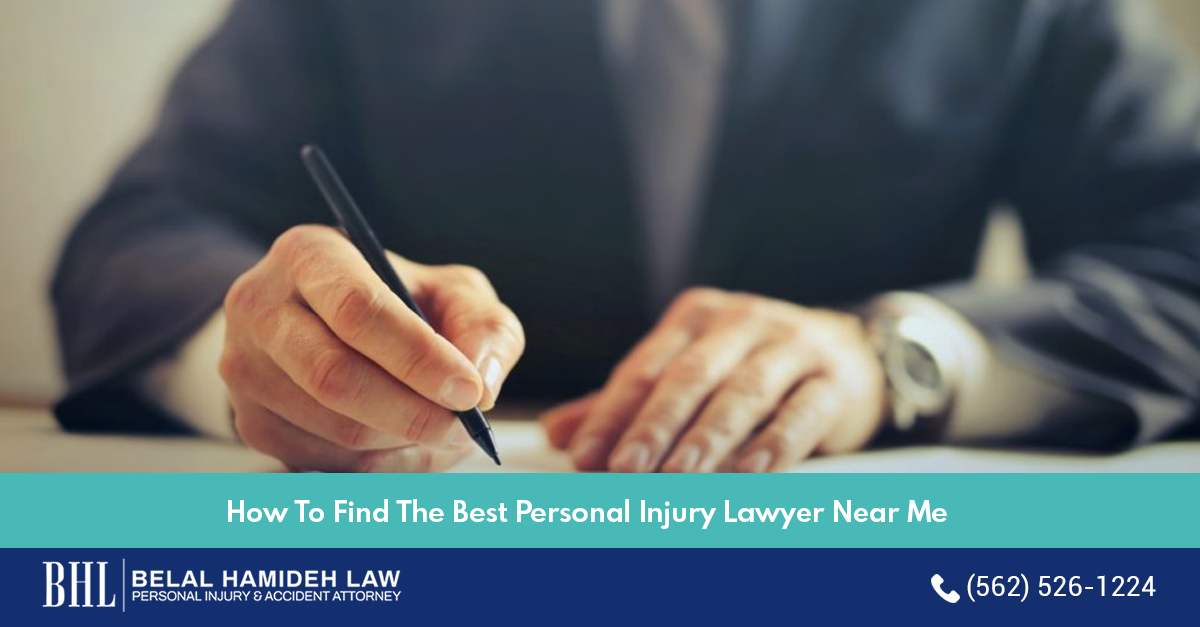 Hire A Specialist
One of the first things that you should do when looking for a personal injury attorney is making sure that the lawyer you choose is a specialist. Regardless of how close they are to you, if you select someone who can't do what you want, then you may not get the compensation you need or may come to regret your decision in other ways. In fact, if you talk to a good attorney who is not a specialist in this matter, then you may find that they refer you to a specialist who can help you. Getting the best from your lawyer means choosing someone who has the knowledge and skills to understand your circumstances and what you need to establish to get the compensation that you deserve. With our help, you can recover some of your expenses.
Get A Quality Lawyer
If you decide that you want to hire someone to help you with your compensation claim, then you have to find an expert who can assess what your claim requires and how best to establish the extent of your injuries. To do this, you might have to choose a more expensive and seek to have your legal fees paid by the side. You also need to find someone with the experience and knowledge to get this task done as quickly as possible. You must choose someone who can deal with this issue quickly, particularly if you have a large number of medical bills waiting to be paid off and need a rapid settlement.
Contact Us Today
If you need help to find a specialist personal injury lawyer near me, or if you need the expert advice of experienced personal injury attorneys, then you should reach out to Belal Hamideh Law now. We can offer you information on the best way to find a suitable lawyer to handle your compensation claim, and we can also work with you to establish the range of injuries that you have experienced as a result of the accident. To find out more about what we can do for you, reach out to our teams today by sending us an online message, or contact us at (562) 526-1224 now.