Workers Compensation Lawyer Long Beach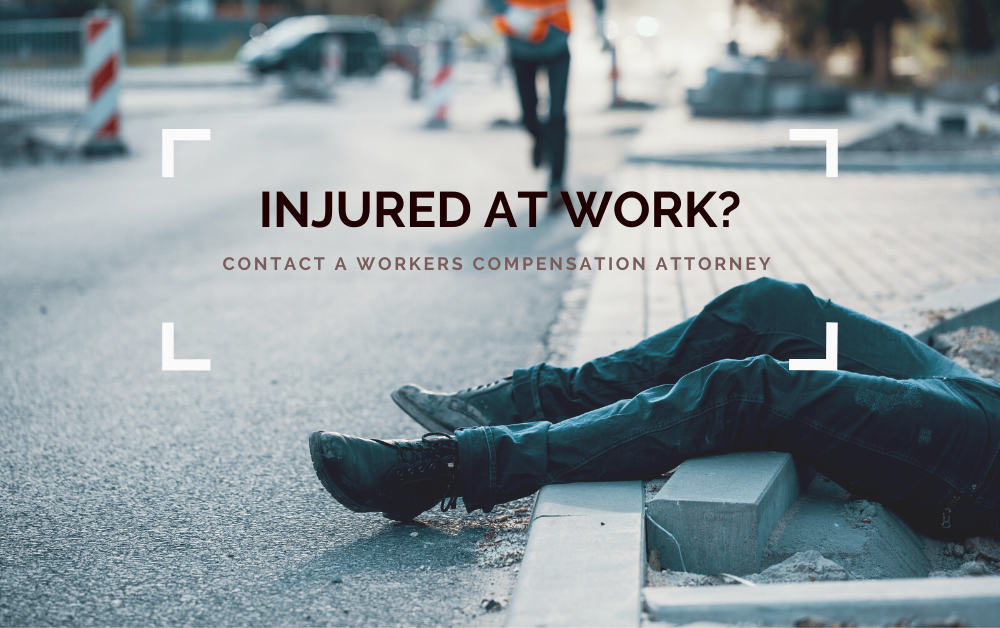 What Do I Do After I Have Been In a Work Accident?
The period after you've been in an accident can be disorienting, to say the least. The most important actions are to get help, document the situation as well as all of the details you can remember.
That means assessing your situation objectively, communicating with your employer's insurance company, and doing everything and anything in our power to ensure that you are protected.
After an accident at work, it is important you immediately document the situation and all the details you can remember about it. It is important to acquire video evidence and witnesses to help support your case.
Obviously, you need to make sure that you're safe and secure in the immediate aftermath of a work accident. Once you've done that, then it behooves you to collect as much evidence as possible. It's easy to overthink this, but just taking a few pictures of where your accident occurred can do wonders. If you're incapable or unable, consider asking a friend, colleague, or family member to take pictures and record a video.
That said, you can still collect evidence even after you've left the site of the accident. Taking pictures and videos of your injuries can only help. We can help your workers' compensation case even without this, but every little bit can come in handy. From here on, our workers' compensation lawyer in Long Beach can guide you through the compensation process.
---
No Charge Unless We Win
We understand it is critical for us to win your case first before charges are made. Our job is not done until the case is won and you are provided for. We hold a reputation for aggressive negotiation and we believe in putting our best foot forward. Throughout the process of your case, our workers' compensation lawyer in Long Beach will always be available to you as our client. Time and time again our clients have been left satisfied with our services.
---
Why Do You Need a Workers Compensation Lawyer?
Anyone in a work environment is susceptible to accidents or injury. In the unfortunate happenstance, you are seriously injured in the workplace, it's necessary for you to know you are eligible for a workers compensation lawyer. As competent lawyers, we want to make sure you are provided proper medical attention and the compensation you deserve after a work accident.
The other side will have the best attorneys possible, backed by years of experience and vast resources. You deserve the same. By having a professional workers' compensation lawyer in Long Beach on your side, you give yourself the best chance of success.
Workers Comp Case Study
Work-related Heart Condition – $400,000.00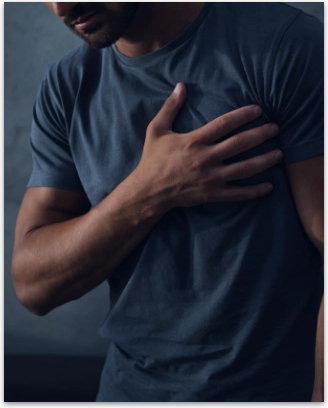 Our client suffered a heart attack on a Sunday when he was out of work. However, he claimed that the heart attack was due to the extreme stress and mistreatment perpetrated by his employer every day during working hours.
The company's workers' compensation insurance denied the claim, alleging that the heart attack happened outside of working hours and that the client's family had a history of heart diseases.
Despite the odds, Belal Hamideh Law took on the case. It took a couple of years but eventually, our lawyer was able to prove that the heart attack was related to our client's job. This allowed us to come to a final settlement of $400,000.00.
---

What Is a Workers Compensation Lawyer?
A workers compensation lawyer helps you understand your situation, what your work accident is worth and provides a support system during a stressful time. We aid in your confidence that you will be taken care of after a work accident. By hiring a work compensation lawyer you are one step closer to acquiring maximum compensation after a work accident or injury. A compensation lawyer assesses your situation, communicates with your employer's insurance company, and ensures you are protected. Through aggressive negotiation, our lawyer ensures you will be paid accordingly after an incident.
A workers compensation attorney is, as you might imagine, someone with plenty of experience in workers' compensation. So, when you hire one, you put someone who knows the ins and outs of the law on your side. That way, instead of having to worry about every single facet of workers' compensation law, you'll have a pro supporting you every step of the way.
---

The Process Of a Workers Compensation Case
When you contact us about a case, your lawyer will thoroughly explain to you the process and the timeline of your case, and what you should expect. You will be told what kind of case you have, and what damages you will be entitled to collect.
Our experienced legal team has a track record of negotiating a settlement agreement that puts our clients in a great position to confidently address their medical needs.
Every case is different. While there are similarities, no two workers' compensation cases are the same. We can draw on our experience and put it to work for you.
---

How Long Does a Workers' Compensation Case Take?
Each case is different and depending on how minor or extreme a case is, there is not a distinct time frame from when the case is filed until a settlement is reached. Our lawyers make sure to stay on top of every case, ensuring to never miss key deadlines and maintaining lines of communication throughout the process.
It is important that your attorney is experienced in injury cases.  Since our lawyer only handles injury cases, he knows the procedure of an injury case.  Furthermore, our work accident lawyer is highly knowledgeable about all types of injuries.  Each injury affects your lifestyle in different ways.  It is important to understand the treatment required for each type of injury. Our lawyer understands how an injury affects your life. Furthermore, our attorney knows what is required to fairly compensate his clients.
The truth is that too often, insurance companies and others will try to draw the process out as long as possible. Their hope is that you'll give up, allowing them to get away with giving you less money than you deserve.
---

Why Hire Us As Your Workers Compensation Attorney?
We don't charge unless we win.
So, you never have to worry about paying us. We support you every step of the way, negotiating aggressively on your behalf. We'll always be available to you, to help you through this time, so you end up with the compensation you deserve. The sooner you hire a workers' compensation lawyer in Long Beach, the sooner the money you are eligible to receive may be in your pocket. From the moment we sit down with you for an initial consultation, we'll get right to work taking care of you. When you contact us, we'll explain to you the process, the case timeline, what you should expect, and more. You'll be told clearly and effectively what kind of case you have. Moreover, we say this without any "legalese." We give you the simple truth from the very beginning.
We are a team of understanding lawyers. After we have stepped in to cover your case, we included you in frequent updates and communicate with you along the way. We pride ourselves on representing you as a welcoming team. Based on our experience and commitment, our firm is a great choice for clients. We are competent and ready to fight so you will receive all of the benefits you deserve.
When you injure yourself at work, you're going up against some of the biggest insurance companies in the world. They have one goal: to make sure that you get less compensation than you deserve. We can work to make sure that doesn't happen.
---

Your Job Is Secure If You File For Workers Comp
It is illegal for your employer to fire you for making a workers' compensation claim. In the event you are injured at work and are fired for filing a claim, we will petition for a penalty of 50% of the total benefits as high as $10,000. You are deserving of those benefits, along with lost wages and reinstatement of your job if you are terminated on behalf of a work-related injury. Employers are aware you are protected by the California Fair Employment Housing Act ("FEHA") or the Americans with Disabilities Act ("ADA"), which provided you back pay, loss of future earnings, emotional distress, and punitive damages. Ultimately, it is not in your employer's best interest to terminate on behalf of a stressful, work-related injury.
---

When Should I Hire a Workers' Compensation Lawyer?
The sooner you hire a workers' compensation lawyer in Long Beach, the sooner the money you are eligible to receive may be in your pocket.  Our fee depends on how much the case settles for so if you hire us from the beginning you can get more of our help for the same fee.
As soon as possible, the other sidekicks into gear. They aren't hesitating: they're getting to work quickly. The sooner you hire us, the better a chance you give yourself.
---

Do Not Wait To Take Action!
If you're hurt on the job in California, you're entitled to compensation. It really is that simple. It may not seem that way. You might think that you have to be grievously wounded to receive any compensation. Or, if you've already applied for workers' compensation and your claim has been rejected, you have no chance of receiving money. That's not true.
The law does not provide recourse to those who wait. Workers' compensation cases must be filed within one year of your work injury. However, if it has been over a year since your accident, you can still file your case. No matter what we will assist you in any way possible.
Any kind of at-work injury is a potentially traumatic situation. The last thing you want is to not receive the compensation you deserve for everything that you've been through (or no compensation whatsoever).
Contact our team to discuss your options and rights.
---

Call Us Today To Discuss Your Workers' Comp Case!
With nothing to lose and so much to gain, communicate with our office to learn how we can provide for you. We can help through every step of the process. From the initial consultation, through the investigation, to the negotiation, through going to court, or even to appeal if necessary. Our experience and negotiation skills, we can help you received the benefits you deserve in addition to peace of mind after an incident.
---

What Workers' Compensation Benefits Are You Entitled To?
With our proven track record of negotiating great settlement agreements for our clients, we can put you in a position to confidently address your medical needs and more. Every case is different. There's no distinct time frame to get to a settlement. That's why our lawyers stay on top of every case. Through the careful maintenance of three lines of communication, we're there for you at every step of the process.
If you are injured in an accident at work, you may be entitled to:
-Permanent Disability Settlement
-Future Medical Care Settlement
-Free Temporary Disability Benefits
-Rehabilitation Voucher
-Reimbursement for Mileage Expenses
If you sustain a permanent disability, you are entitled to money for lost future earnings in a Permanent Disability Settlement. Your disability may impact your ability to perform different jobs and you may not be able to perform regular work duties.
If you need medical treatment for the rest of your life, our lawyers will fight for a settlement that ensures you are able to pay for future medical expenses. This is referred to as a Future Medical Care Settlement.
You are entitled to Temporary Disability Benefits if you are unable to work because of your injury. After a doctor has requested you do not work, you are eligible for these benefits. These benefits also apply if your current employer cannot provide appropriate accommodations according to your work restrictions. You could be given an equivalent of your average weekly earnings because of these limitations.
Moreover, if a doctor finds you have permanent work restrictions, you may be entitled to a Supplemental Job Displacement Benefits Voucher. Also known as a Rehabilitation Voucher. This Voucher can equal up to $6000 if your injury occurred on or after January 1, 2013. If the injury occurred after January 1, 2013, the Voucher could equal up to $10,000.
Lastly, after needing consistent transportation after an accident, you are entitled to be reimbursed for Mileage Expenses.
As you can see, there's a lot of money involved in workers' compensation cases. It's important to get all of the money that you deserve for your injuries for everything that you've gone through. Depending on the severity of your injury, you may not be able to return to work for some time or at all. Getting as much as possible out of your workers' compensation case is important for you as well as all who depend upon you.
Workers Compensation