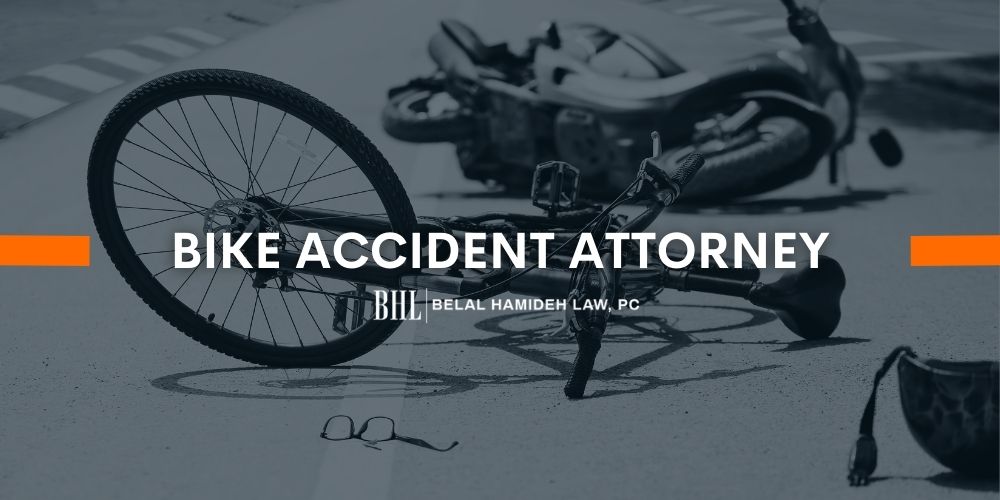 Were you hit by a vehicle and injured while you were riding on a bicycle? Has someone you love been hurt when all they were doing was riding their bike? Riding a bike in Southern California can be a wonderful experience. The sun, the scenery, it's a great way to not only stay in shape but to get to where you want to go. But, all too often, a bike rider is hurt through someone else's recklessness and/or negligence. Should that occur, bike accident attorney Belal Hamideh can help. 
Over the years, Belal and his team have helped so many who were injured when all they were doing was riding their bike. We represent our clients aggressively, doing everything in our power to make sure that they receive maximum compensation for everything that they've had to go through. You can schedule a free consultation with Belal by going through our site or calling us at (844) 245-2995.
Bike Accident Statistics 
Bike riding is, for many reasons, synonymous with freedom. When you're riding a bike, it's just you: on the road, in the wind, under the sun. Unfortunately, that freedom can make a bike accident all that much more serious. When you're riding a bicycle, you don't have doors, an airbag, or anything of that nature. 
According to the "California Office of Traffic Safety," "there has been a greater than 60% increase in bicycles killed per year since 2010." Unfortunately, that rate shows no signs of slowing down. These injuries are more common than many realize. If you're hurt in a bicycle accident, you should reach out to an experienced attorney who can help. 
What to Do After You're Hurt in a Bicycle Accident 
First, if possible, get to safety and out of harm's way. If you're physically capable of doing so, move out of the road, the bike path, etc. 
To the extent that you're able, stay calm. You don't have to make rapid-fire decisions right on the spot. All you have to do is stay safe, making sure that you're safe. 
Once you've done that, call 911. Hopefully, the party that struck you with their vehicle/some other way stops. If so, you can get their contact info, insurance, and so forth. Neither admit fault nor apologize to them. The conversation should be short, blunt, and simple. 
If you can, take pictures. Get pictures of the vehicle, the surroundings, and so forth. These will come in handy later on during your case. 
When the authorities arrive, tell them exactly what happened. Get medical attention. Even if you don't think that you're injured, it's entirely possible that you suffered internal injuries that you may not necessarily be aware of right now. 
Common Bike Accident Injuries 
Hopefully, the injuries that you suffer from a bike accident are minimal. Small scrapes, maybe a sprain, something that won't impede you much yet something you can still receive compensation for. That said, unfortunately, many bike accidents result in more serious injuries: bone fractures, dislocations, road rash, dental/oral injuries, and so forth. 
The worst bike accidents can cause damage to internal organs, TBIs (traumatic brain injuries), or even death. When you're hurt in a bicycle accident through the fault of another person, you very well may deserve compensation for it. We can help. 
Causes of Bike Accidents 
According to the National Highway Traffic Safety Administration, drivers "failing to yield the right of way is the highest factor in fatal bike crashes." Drivers of vehicles, be they cars, trucks, buses, and so forth, are some of the most common causes of bicycle accidents. 
That said, there are others who may be at fault in the event of a bicycle accident. It could be other pedestrians, runners, those who can't control their dogs, negligent cyclists, and the like. Additionally, your accident could be the fault of, at least partially, those who maintain road conditions, and so forth. 
Once you sign with us, we'll get right to work conducting a thorough investigation of your case. That will determine exactly what happened, who was at fault, and how we can work to help you receive your maximum compensation. 
Bike Accident Compensation 
Bike accidents, unfortunately, can lead to significant medical costs. From emergency care, rehabilitation, therapy, possibly surgery, hospital stays, and more, this can add up quickly. We can help you to receive compensation for all medical care, both in the immediate wake of the accident and ongoing. 
If you need a medical care provider, we have professionals we work with who can provide you care and are paid on contingency. That way, you don't have to pay until after your case is over, and even then it comes out of your eventual negotiation/compensation. 
After a bike injury, you may be unable to work. Or, alternatively, you may not be able to work the same job at the same level you did previously. We can help you to recover compensation for lost wages as well as compensation for the earning capacity you may have lost as well. 
Bike injuries can lead to significant pain and suffering as well as emotional distress. We represent our clients aggressively so that they can receive all of the compensation that they deserve for all that follows a bike accident. 
How We Prove Your Case 
Bicycle accidents are another form of personal injury claim. We, as your attorneys, have to prove that the other party was negligent and/or reckless when the accident occurred. It's our job to prove that they owed a duty to you, they were negligent and/or reckless which breached that duty and, as a direct result of that, you suffered damages. 
To use simple examples, if a driver was on the phone or texting when they hit you, that would be a clear case. If they were under the influence, speeding, and so forth – there are many ways that negligent and/or reckless activity leads to bike accidents. 
Additional Ways a Bike Accident Attorney Can Help 
These cases can be challenging. The other side typically does everything it can to make sure that you receive as little compensation as possible. So, they may try to argue that you didn't wear a helmet (even if you did). Or, alternatively, they may say that you didn't do enough to make yourself visible, that you failed to follow traffic laws, and so forth. 
These are just more reasons that it pays to have professional attorneys on your side. The other side absolutely will. Challenging these fraudulent claims on your own can be challenging if not downright impossible. Through a thorough investigation, we'll find the truth, and then we'll represent you aggressively to make sure that you receive everything you should. 
How Long Do I Have to File a Bike Accident Claim? 
It's natural to want to procrastinate on reaching out to an attorney, but it's not a good idea. In the state of California, to file an injury case, you have two years from the date of the injury to file. It may sound like a long period of time, but it's really not. That's especially true when you're dealing with recovering from an accident. 
The sooner you reach out to an attorney, the sooner we can get to work on your case. That can help to shorten the period for when you receive the compensation you deserve. These cases tend to be settled ahead of time. But, if the other side decides to go to court, we are always grateful for the opportunity to stand up for our clients.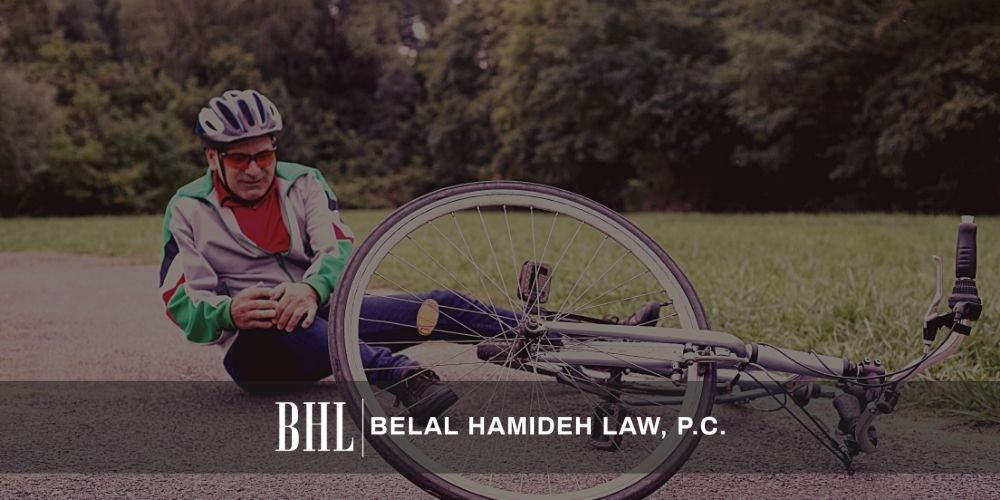 Call Today 
Bike accidents can be challenging, physically as well as emotionally. You didn't ask to be in one and if you or someone you love are hurt, you should be compensated for it. We offer no-risk, free consultations. All you have to do is reach out to us and we'll sit down with you, letting you know how we may be able to help. To schedule a free consultation, you can message us through our site here or call (844) 245-2995.