As the gig economy continues to grow, more and more rideshare drivers are taking to California roads. Whether as a primary or supplemental source of income, driving for Uber or Lyft can be an easy way for individuals to generate cash. When a rideshare driver gets in an accident, however, figuring out liability and compensation can be tricky, and the services of an experienced Uber accident lawyer can be helpful.
A car accident, no matter how seemingly minor, can quickly escalate into a complicated legal matter. When you're driving for work, that typically adds an additional layer of complexity, as an employer may also be at fault. By working with an attorney, you can better position yourself for a more positive outcome after an accident.
An Uber Accident Lawyer Can Be A Helpful Resource
When a rideshare driver gets into an accident, they may not only be injured, they may also be out of the job. In addition to seeking compensation for medical expenses, an Uber accident lawyer can help in recovering damages for lost wages. Other compensatory damages that may be available include:
Pain and suffering

Loss of limb or disfigurement

Loss of a loved one (

wrongful death

)
Remember, dealing with an insurance company is rarely a straightforward process. As a business first and foremost, they have a vested interest in not paying out claimants. An attorney, such as one of ours at Belal Hamideh Law, can offer valuable insight when navigating the insurance claims process. They will also be able to help you make sense of the different coverages that may be in play.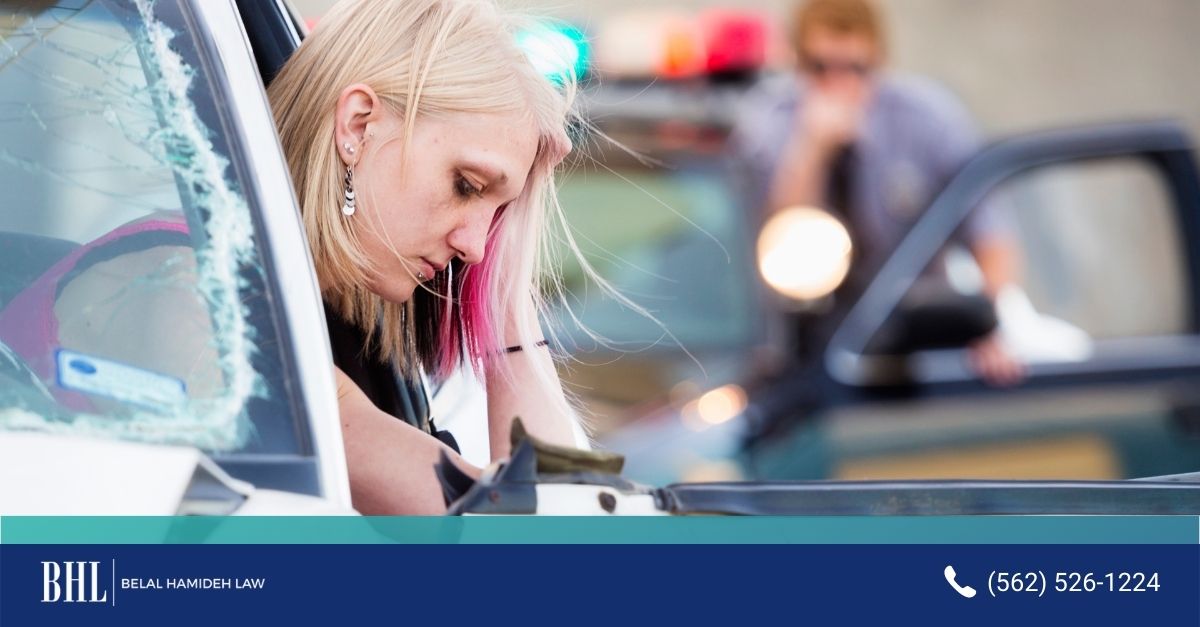 Determining The Driver At Fault
Sometimes, in the confusing aftermath of a car collision, it's not always obvious who was at fault. For this reason, it's important to speak to an attorney before speaking to any other individual's insurance company after an accident. A seasoned attorney will be able to objectively assess the situation and help you avoid any costly admissions or missteps. 
If another driver is at fault, they will be liable for any injuries to you or your passengers. They will also be on the hook for any damages incurred to your vehicle. As you need your car to support your livelihood, seeking the maximum available compensation is crucial to returning normalcy to your life.
If it's determined that you were at fault, it's still important to consult with an Uber accident lawyer. If your passengers were injured, they may file claims with the rideshare company, as the state of California does require them to carry policies for such an occasion. They may also make a claim against you, and in such an event, a lawyer can help protect your best interests.
What Should You Do After A Rideshare Accident?
If you should find yourself involved in a car accident as a rideshare driver, the first thing you should do is seek medical attention. Not only is it important to treat any injuries that you may have, this will also assist in building a trail of documentation, which may strengthen your claim down the road.
If you can, you should also take some photos of the scene. These details, along with the names and contact information of anyone else involved are important. Be sure to get the information of any witnesses that happened to be on the scene as well. 
You'll also want to speak with an attorney. By talking to a lawyer, you can get a better understanding of whether or not filing a rideshare claim is right for you. These claims can differ from those available to your specific auto policy, and they may provide damages that would otherwise not be available. Again, a lawyer can give you a comprehensive breakdown of your specific situation.
Call Us Today If You've Been In An Accident
If you have been in an accident as a rideshare driver, call Belal Hamideh Law today at 562-526-1224. You can also contact an Uber accident lawyer by filling out our simple online contact form. We proudly offer free consultations, and we look forward to helping you get back on the road and move forward with your life.