Were you injured on the job and aren't sure what to do? Are you concerned about reporting your at-work injury? That's understandable. There's a lot of misinformation out there, unfortunately, about workers' compensation. If you're injured on the job in California, you are entitled to workers' compensation. Full stop. That's true even if the accident was your fault. There are other important facts that a professional workers' compensation lawyer in California wants you to know. 
Report to Your Boss 
If you're injured at work, report it to your boss. Even if you don't think the injury was very bad, report it to your boss. Even if it doesn't seem like you suffered any kind of damage whatsoever, report it to your boss. Why? Because, unfortunately, too many serious at-work injuries don't seem that way at first. They may not seem that way for a while. To file a workers' compensation claim, you need to report it to your boss. They can't fire you or even discipline you for doing this. The right thing to do, the only thing to do, is to report an at-work injury to your boss. 
Don't Give Up if Your Claim is Rejected
If you've filed for workers' compensation and had your claim denied, it can be difficult. It can be incredibly challenging and frustrating when your claim is denied, especially if you're hurt, especially if your life is disrupted. We may be able to help. So many of the clients we've been able to help to receive the maximum compensation for workers' compensation initially had their claims denied. Just because that happens doesn't mean you're out of luck. 
Document What You Can 
The emphasis here is on "what you can." Pictures can help. If you can get pictures or even videos of the accident site, your injuries, and more, then do so. The truth is that often, evidence disappears. For example, if you're hurt at work, eventually your workplace will be cleaned and repaired, things will be moved, and so forth. To the extent that is possible, document the accident site. Obviously, don't put yourself in any kind of harm's way, and don't do more than you're safely able. But, if you or someone you trust can document the scene, it can help.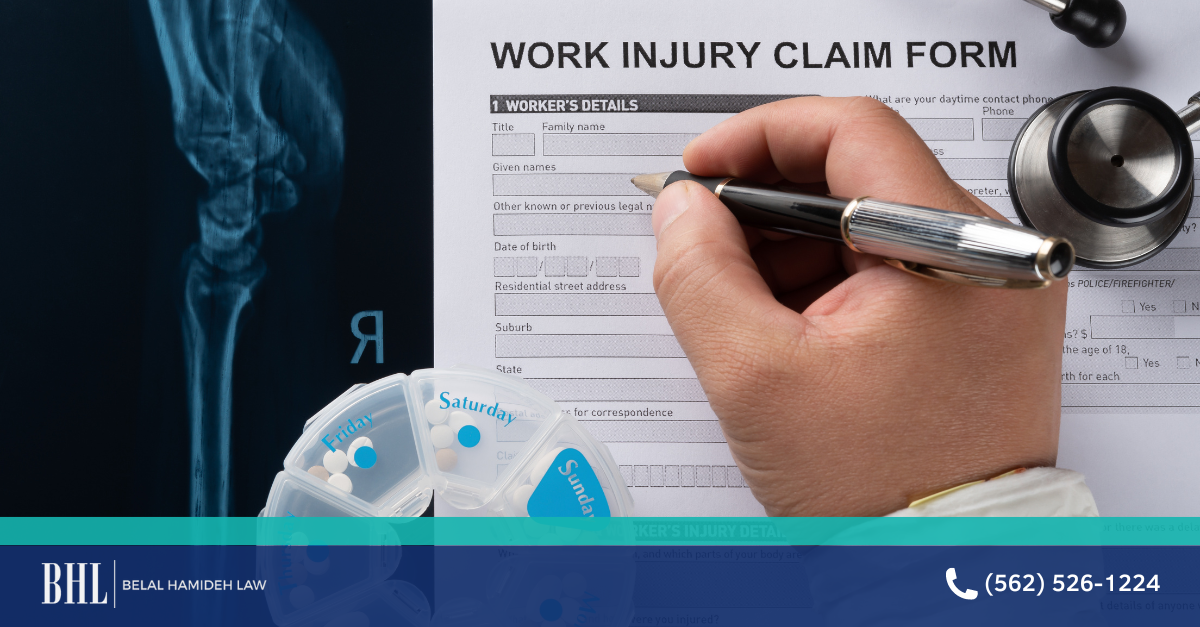 A Workers' Compensation Lawyer in California Who's Here for You 
If you believe that you're hurt at work, it's always worth it to reach out to an experienced worker's compensation pro. We offer free consultations here. So, the worst thing that can happen if you talk to us is that we might mention, well, we aren't sure if you have a strong case. But, in so many cases, we represent our clients aggressively so that they can receive all of the workers' compensation they deserve for everything that they've been through. For a free consultation with Belal Hamideh to start the process, m message us through our site or call (562) 526-1224.