What Should I Do After Having an Accident at Work?
Make sure you're safe and out of harm's way.

Report what happened to your employer. Even if you don't think you're injured, report it. Hopefully, you aren't injured, and instead, this accident motivates your employer to employ stronger safety measures. 

Seek medical attention. Do so as quickly as you can. 

If you are injured, report it as quickly as possible. 

Should you be able to document the situation? Take pictures, talk to witnesses, and so forth. 

Contact a workers' compensation attorney in California.
Why Do I Need a Workers Compensation Lawyer?
Having a workers' compensation lawyer on your side gives you a better chance of receiving all of the compensation you deserve. The right workers' compensation lawyer will aggressively negotiate with the insurance company, so as to win you as many benefits as possible. Many don't realize it, but insurance companies are committed to paying those who are injured on the job as little as possible. 
A workers compensation lawyer can put you in contact with medical providers, so as to help you to recover from your injuries without having to pay out of pocket. Additionally, a lawyer can collect effective medical evidence that shows what really happened, thus supporting your claim and even, if necessary, representing you at a workers' compensation hearing. 
What Can a Workers Comp Lawyer Get for Me?
If you are injured in an accident at work in California, you are entitled to compensation for your injuries. Specifically, you may be entitled to: 
A Future Medical Care Settlement. You'll be able to pay for any medical expenses that should arise in the future from your injuries. 

Temporary Disability Benefits. If your doctor requested that you do not work or your current employer cannot provide appropriate accommodations according to work restrictions based on your injury, you could be given? of your average weekly earnings. 

Permanent Disability Settlement. If your disability impacts your ability to perform regular work duties or other jobs, you are entitled to money for lost future earnings. 

Rehabilitation Voucher. If your doctor finds that you have permanent work restrictions, you may be entitled to a voucher that could equal up to six thousand dollars. 

Reimbursement for Mileage Expenses. Should you require consistent transportation following an accident, you may be entitled to reimbursement.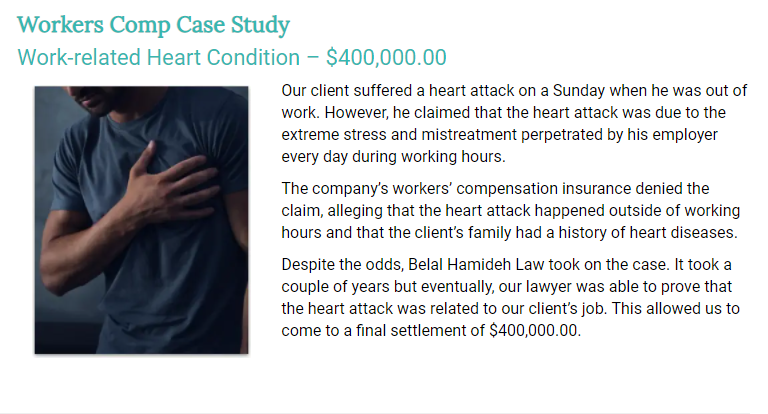 Are Personal Injury and Workers Comp The Same Thing?
No. 
The main difference between the two, in terms of damages, is that in a personal injury case, you are entitled to recover all of the damages for your suffering. In a workers' compensation case, you cannot recover damages for "pain and suffering." 
In workers' compensation, you can receive permanent disability benefits, reimbursement for transportation and medical bills, rehabilitation, lost wages, weekly compensation, and the like. 
In a personal injury case, your damages may include compensation for a lessened earning capacity, the lost earnings themselves, permanent impairment, medical expenses in the future, as well as pain and suffering, loss of enjoyment of life, and much more. 
That said, there are "crossover cases." In these, (also referred to as a "third-party liability claim,") it's possible to receive compensation in addition to workers' compensation. Specifically, this compensation would come from another party that was negligent or reckless. In these cases, typically, the responsibility for your accident in the workplace falls on someone other than your employer. 
This is another reason to hire a workers' compensation attorney. The right attorney can help you to sue everyone responsible for your injury, helping you to receive as much compensation as possible. 
Can I Be Fired for Claiming a Workers Comp Accident?
Firing an employee for claiming a workers' comp accident is illegal. 
In California, you are protected by the California Fair Employment Housing Act ("FEHA") as well as the Americans with Disabilities Act ("ADA.") 
Unfortunately, occasionally, it does happen. 
Employers never say that they fired someone because they claimed a workers' comp accident, instead, they make up an excuse. 
If you are injured at work and fired for filing a claim, we will petition for a penalty of $10,000 plus back pay. 
If you believe that you have been fired, suspended, or even demoted simply as retaliation for filing for workers' compensation, you should reach out to an attorney immediately.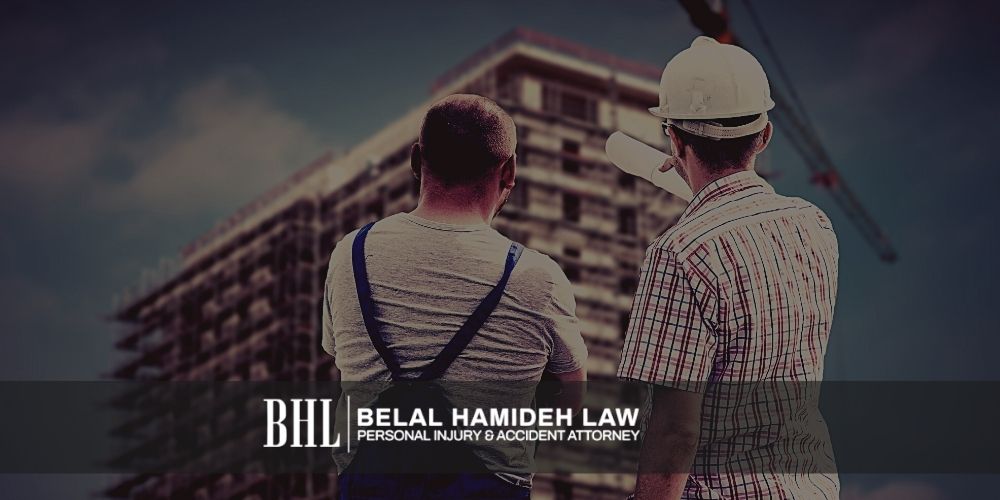 What is Considered Work Retaliation in California?
In California, filing a workers' compensation claim is considered a "protected activity." The United States Equal Employment Opportunity Commission prohibits discriminating against or taking punitive or negative action against an employee solely for engaging in a protected activity. 
In addition to filing a workers' compensation claim, other protected activities include reporting unethical workplace practices and/or hazards, testifying against an employer in response to a subpoena, and more. 
Work retaliation examples encompass: 
Verbal or even physical abuse 

A performance evaluation of the employee that's lower than it ought to be 

Insinuating false rumors 

Demoting the employee to a less advantageous position 

Making reports to the authorities or even threatening to make them (including reporting the employee to the police, passing along their immigration status to authorities, and so forth) 

Simply making the employee's job harder on them (examples include intentionally changing their work schedule so as to ruin familial responsibilities, and so forth

Unwarranted increased scrutiny 
How Long Can I Wait to File for Workers Compensation?
Workers' compensation cases must be filed within one year of your work injury. 
If it has been more than a year, you may still be able to file your case. No matter what, we will assist you in any way possible. 
However, the sooner you hire a workers compensation attorney in California, the better. The other side does not wait, they get to work as quickly as possible. Additionally, the sooner you hire an attorney, the sooner you could receive the compensation that you deserve. 
You have thirty days, from the accident, to tell your employer about any injury that you suffered. This is one more reason why it's so important that you receive medical attention as soon as possible.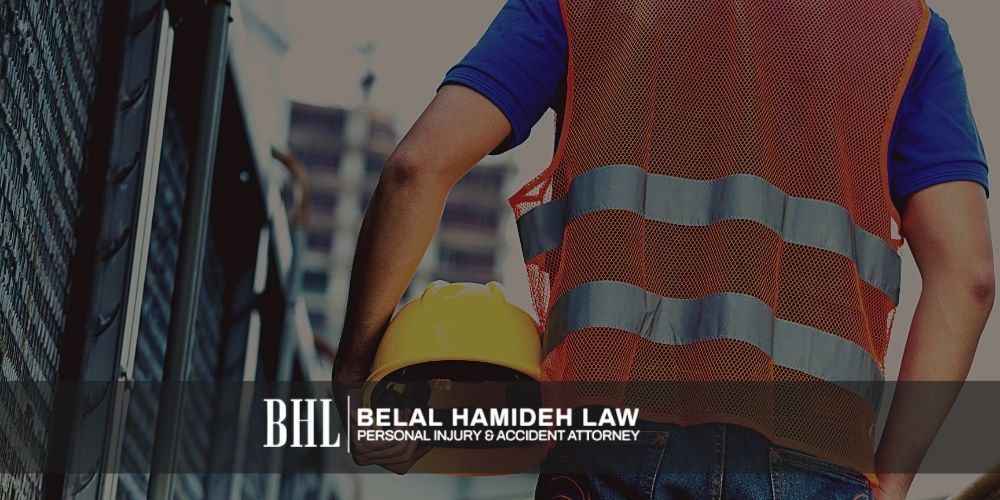 Why Should You Hire Belal Hamideh as Your Workers Compensation Attorney?
We can put our experience to work for you. 
Over the years, we've helped so many clients in exactly the position you're in now to receive all of the compensation that they deserved for their injuries. 
We have a proven track record of taking on the insurance companies, (who are just looking to keep people injured on the job from receiving the money they deserve) and winning.
Moreover, we don't charge you unless we win. Even then, our fees come out of your compensation. 
We know that, after suffering an injury, you want the truth. We'll tell you exactly what kind of case you have and what you should expect, in terms of compensation, the timeline, the process, and more. 
The other side will have experienced attorneys on their side. You deserve to have workers' compensation attorneys on your side, too. 
Call Your Workers Compensation Attorney in California Today!
Suffering an injury on the job can be one of the most difficult challenges a person ever faces. 
The insurance companies will do everything in their power to make sure you receive less than you deserve. 
We can help. 
Belal Hamideh Law is a workers compensation attorney in California who can aggressively represent you, making sure that you receive compensation for everything that you've been through. 
To schedule a free consultation, call (562) 526-1224.