In response to the outbreak and its consequences on the job market, the Labor & Workforce Development Agency has provided a series of resources for employers and workers. There are different programs being established for the benefit of workers affected by this crisis. This includes programs for disability insurance, paid family leave, unemployment insurance, paid sick leave, and, yes, workers' compensation. 
COVID-19 and Workers Compensation
The State of California's Department of Industrial Relations has a series of guidelines for workers' compensation cases. These are the basis for the program under the current circumstances. This means that there are specific guidelines that will determine what specific cases will be viable and eligible for these programs.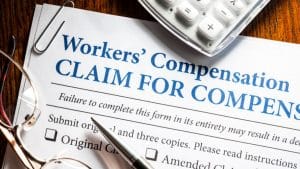 What Constitutes a COVID-19 Workers Comp Case
According to the Labor & Workforce Agency, you may be eligible for workers' compensation benefits under specific circumstances. Mainly, you may qualify if you are or were unable to do your usual job because you were exposed to and contracted COVID-19 during the regular course of your work. This is tricky, mostly because even if you were still working at the time you contracted the virus, you would still have to be able to prove that you specifically contracted it while at work and because of your job. This might sound really complicated, mostly because the burden of proof is quite heavy. However, it's not impossible, especially if other coworkers were also infected at some point. Either way, this is not entirely up to you. A good workers' compensation attorney should be able to build a proper case around the occurrence.
The Potential Benefits
Each case will obviously be different, but the Labor & Workforce Development Agency delineates a series of potential benefits that could come from a successful workers' compensation case. These include temporary disability payments, which would begin when your doctor declares you can't do your usual work for more than three days or you are hospitalized overnight. You may be entitled to these temporary disability payments for up to 104 weeks. 
These benefits stop when either you are able to return to work, your doctor releases you, or it is stated that the illness is going to improve as much as it possibly could. Generally speaking, the temporary disability payments are two-thirds of the gross wages you lose while you are recovering from a work-related illness or even more should the law set the amount. Additionally, eligible employees are entitled to medical treatment and additional payments should a doctor determine there are permanent consequences.
Finding a Workers' Compensation Attorney
This whole situation might initially seem overwhelming if you aren't really familiar with the dynamics of a workers' compensation case. The good news is you don't have to deal with this on your own. At least not when Belal Hamideh is on your side. As an experienced attorney in workers' compensation, Belal Hamideh and his team can help you through any workers' compensation case. We understand how uncertain these times can be, so it's very important that you seek out the necessary legal counsel for your specific case. For more information, give us a call at (562) 526-1224 and we'll help you build a case.