Have you been bitten by someone else's dog and wondering if you have a case? The truth is that, even if you don't see any visible sign of a dog bite or attack (such as scars, blood, and so forth) you still very well could have suffered an injury or even may have been transmitted rabies. If you did, then you may deserve compensation for that injury. California dog bite lawyer Belal Hamideh can help you to recover the maximum compensation you deserve for having gone through this ordeal. 
What's a Legally Actionable Dog Attack? 
In California, you are eligible for compensation if you were injured by a dog bite/attack and the bite/attack occurred while you were allowed to be in a private place or were in a public place. So, if you're injured by a dog bite when you're out for a walk in a park, then you could have a strong case. By that same token, if you're over at a friend's house for a holiday party and got injured when their dog attacks you, you could have a strong case in that scenario as well. 
You can't be trespassing on someone's property when a dog attacks you, leading to an injury. If you believe there's even a slight chance that you or someone you love could have a dog bite injury, it's worth it to reach out. 
What Damages Can I Receive for a Dog Bite/Animal Attack? 
You can receive compensation for any medical bills that came about as a result of the dog bite. That can cover any medications, any treatments, trips to the doctor's office, rehab, and more. It can also cover any wages that you lost on account of having to miss time from work due to the accident. Additionally, you can receive what's called "non-economic damages," which can include compensation for loss of enjoyment of life, pain and suffering, and so forth. 
Who is Liable When a Dog Bite Leads to an Injury? 
In most cases, the liable party will be the dog's owner. Rarely are dog-sitters and other kinds of caretakers liable. Belal and the team here will find and bring a suit against all parties that are liable in your case. For example, yes, the dog's owner very well may be liable, but a landlord may be liable, too. If they let a tenant house a pet that they knew was a danger, they could be one more liable party.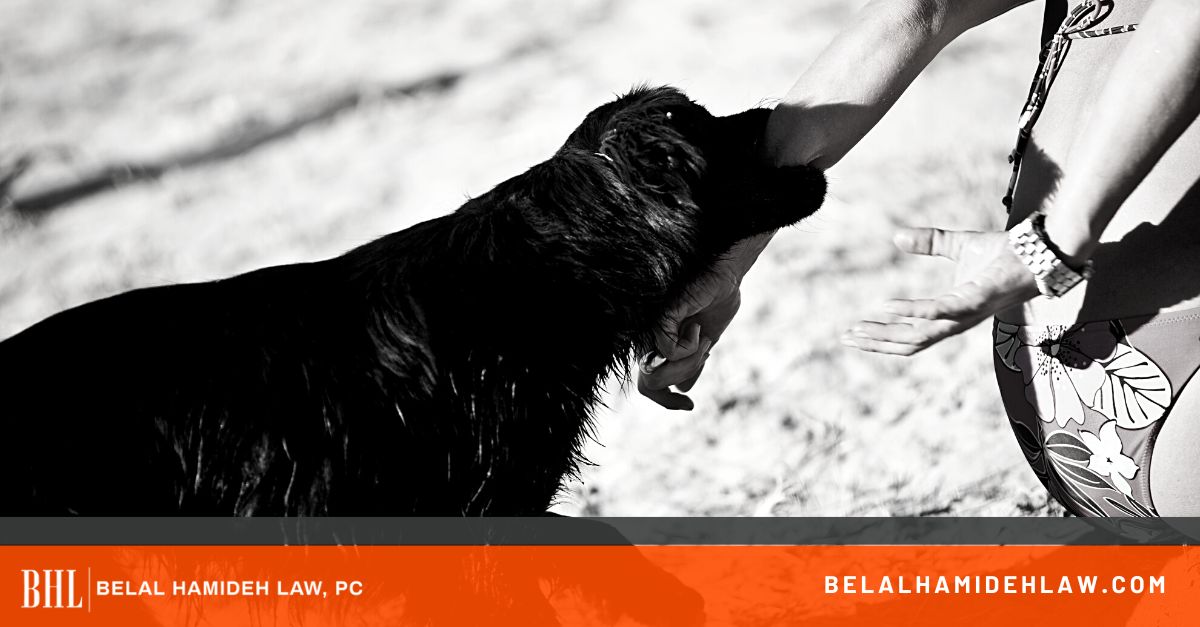 A California Dog Bite Lawyer on Your Side 
Belal and the team here work on contingency. That means that none of our clients ever have to pay for anything unless we win. Even then, our payment can come out of our client's settlement. We win 99% of the time for our clients across all of the different kinds of cases we handle. To see how we can help you with your animal attack case, we encourage you to schedule a free case evaluation. Do so at the contact form or by giving us a call.