All employers must provide a safe working environment for their workers. However, when an employer is guilty of serious and willful misconduct, he or she is guilty of more serious violations.
Any action that defines employer misconduct, that goes past providing a safe working environment, is defined as serious and willful misconduct. While workers' compensation claims cover injuries in the workplace, due to employer negligence, that safety net does not extend to behaviors where an employer shows extreme disregard. 
Workers' compensation can be used by employers to cover safety-accident claims. However, some exceptions with respect to liability must be noted as well. 
Most workers focus primarily on filing workers' compensation claims. In some cases, though, additional compensation may be sought from an employer who is found guilty of serious and willful misconduct.
California Labor Code section 4553 covers this action – assessing a penalty for one-half the compensation otherwise available for a worker's comp claim. Workers' compensation insurance does not cover this additional claim.
So, how do you know if you can file a claim that covers employer misconduct under California's Labor Code section 4553?
You can better understand how this type of claim evolves by reviewing some examples of this workplace violation.
Examples of Misconduct Under Labor Code Section 4553
Below are some examples of employer misconduct, as they apply under Labor Code 4553:
Let's say your employer assaults you in the workplace or behaves in a way where you become injured. If this happens, you can also file a claim under Labor Code section 4553 for misconduct.

Some misconduct cases may arise when an employer does not follow a workplace safety order, which currently must be followed and is in place. To prove your case in this instance, you would have to show that your employer violated the order, which led to your injury. You would also have to prove that the employer knew about the order and the conditions applicable to the mandate and that they did nothing to correct the situation.

An employer could also be held accountable for misconduct if the disregard they showed for the well-being and health of their employees was excessive. Again, the employer would be held liable if they were aware of certain workplace dangers but did nothing to correct them.
Is Serious and Willful Misconduct the Same as Negligence?
Employer misconduct, under Labor Code section 4553 is not the same as mere negligence. In this case, the employer must have been involved in a behavior that goes beyond the simple definition of negligence. 
Therefore, an employer may be held accountable for negligence if their behavior was not intentional. In this case, they may not have known about an alleged safety hazard.
Whether an employer's intent was to harm a worker or they significantly failed to respond properly to an employee's injury (such as his cries for help), he or she is liable for misconduct.
When this charge is made, it demonstrates a serious violation of an employer's duty of care to their workforce, whether an employee works as a paid worker or an independent contractor. 
Therefore, this sort of activity may fall under a failure to respond to an accident or a total disregard for the situation. It is not considered either negligence or gross negligence. It is an entirely different thing.
A Few More Examples
To further elaborate on this type of behavior, below are more specific examples of this type of behavior.
An employer provides an employee with a defective tool or piece of equipment to do their job.

The employer ignores safety rules that require the use of the proper safety gear, such as the wearing of a hard hat or protective eyewear.

The employer intentionally ignores an employee's cries for help when they are pinned between two objects bleeding or suffering from an injury.

An employer downplays an accident or safety hazard in the workplace.

To save money or to complete work at a faster pace, an employer ignores a legally required safety mandate.
Any of the above examples can change an injured worker's life forever. If you are given faulty equipment in the workplace or are told to work in an unsafe fashion, refuse to continue with the activity. It's better to lose a job than to lose your life or your capacity to make money.
The Harvard Business Review provides more information about how willful misconduct and gross negligence led to the 2010 BP Deepwater Horizon explosion. At that time, the Department of Justice (DOJ) stated that the oil company's working environment had evolved into a  "culture of corporate recklessness."
Filing a Petition for S&W
If you've suffered an S&W injury, your lawyer will seek a  penalty against your employer by filing a Petition for Serious and Willful Misconduct (S&W). This filing is necessary if intentional misconduct is shown. 
The Supreme Court of California further defines the activity as follows " . . . when [an employer' turns [their thoughts] . . . to the fact that [an] injury to [their] employees will probably result from his [or her] acts or omissions, but he . . . [still] fails to take [proper] precautions for their safety."
The court may assess several penalties to an employer that is guilty of S&W, including OSHA fines and criminal prosecution.
An employer's life can quickly change overnight if he or she is found liable for S&W, as they don't have any insurance to cover them. In some cases, employers have gone bankrupt and have been found guilty of this violation. 
Unless the employer's workers' comp insurance includes an endorsement to cover their legal defense in an S&W lawsuit, employers found guilty of S&W are "skating on thin ice," both financially and legally.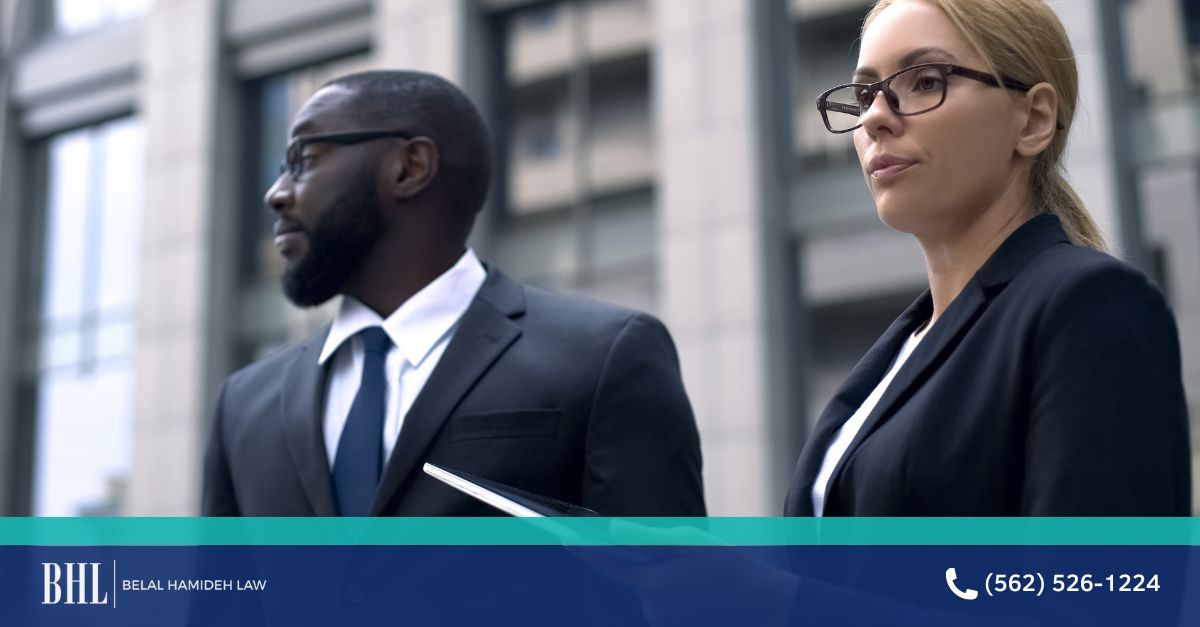 Call Belal Hamideh Law if You Feel Your Workers' Compensation Claim Also Involves Serious and Willful Misconduct
Do you believe you may have a claim for serious and willful misconduct? If so, it's important to see an attorney immediately, as the filing for this type of claim only lasts for one year from the date of the injury.
To get your questions answered and to set up a consultation, contact (562) 526-1224 today.