Pedestrians who get injured in accidents can receive compensation including payment for any medical expenses incurred, compensation for future medical care, payment for current and future suffering and pain, recovering lost wages, and compensation of wages they may lose in the future. If you're a pedestrian who got involved in an accident, you can make sure that you get everything you deserve, you should hire an aggressive and experienced accident lawyer in Long Beach.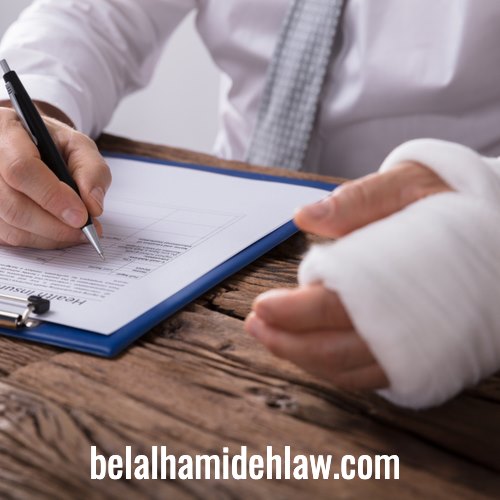 Consulting Medical Specialists
Pedestrian accidents are the most common and dangerous accidents you can get involved in. Often, if you're involved in such an accident, you will get injured and in most cases, severely. If this happens to you, the best thing to do is to hire the services of an accident lawyer in Long Beach, especially if you sustained serious injuries. A lawyer will refer you to a doctor to help you with your recovery by providing treatment on a credit basis. This means that the doctor won't charge you until you have resolved your case as a pedestrian. Having a lawyer to handle your case will ensure that there's someone working on what you should get now and in the foreseeable future. This eases your burden, especially about what has yet to come.
Accident in Lawyer in Long Beach will Fight for You
The lawyer will make sure that there's someone defending your rights when you get involved in an accident as a pedestrian. For such a lawyer, opt for a seasoned professional who won't get intimidated easily by the tactics of big corporations, insurance companies or their lawyers. The lawyer you hire will protect you as much as he can. Such lawyers use all of their experience and skills to guarantee that you receive the maximum award or settlement for your case. They will see to it that those responsible are legally held accountable for your injuries. That way, you may get the just compensation for your medical expenses, permanent injuries, lost wages, suffering, pain and more.
What to prepare
Before meeting with your accident attorney in Long Beach, there are several things you need to prepare and provide to make sure that your case will move along smoothly. This information includes medical bills, medical documents, documentation and receipts for treatment, insurance information, police reports, and any other paperwork relevant to your accident.With these in hand, your lawyer can help you move forward with your case. The documentation will also provide your lawyer with a clearer picture of the value of your compensation. A serious pedestrian accident can be both life-changing and scary. Also, it won't get resolved on its own. You must have a lawyer by your side to help you go through the process until you receive the compensation that you deserve.
Contact us for a Risk-Free Consultation
There is a deadline of 2 years from the date of the accident to file a personal injury case. There can be exceptions, but it's best for you to file your pedestrian accident case sooner. For this, you can hire one of our lawyers at Belal Hamideh Law. Remember that you're entitled to just compensation for your injuries. Don't miss this chance to recover from your pedestrian accident. For a risk-free consultation on your options for compensation, contact our law office at (562) 526-1224.