No one wants to go through a car accident for obvious reasons. They are very unpleasant and potentially very dangerous, so it's very important to know how to deal with their aftermath. Here are some tips on how to tackle these from a Long Beach car accident attorney.
Dealing with the Immediate Aftermath
Car accidents are very disorienting in a lot of ways, which is why dealing with the immediate aftermath of one can be quite difficult. We don't expect you to get into an accident and immediately call a Long Beach car accident attorney, but you can definitely do your best to make their job easier when you contact them down the line. This can be done by taking as many pictures of the accident as possible so that it is easier to use these as evidence when sorting out the outcome of the case. This usually goes without saying, but also remember to take the other involved person's information so that you can follow up with them and their insurance company.
Getting in Touch with the Lawyer
Contacting a Long Beach car accident attorney should always be the first step you follow after going through an accident. After all, these accidents can get quite messy in legal terms if either insurance company involved refuses to pay the full extent of the corresponding fees. A car accident attorney can help you navigate these cases in a way that is both efficient and effective so that you don't have to worry about having to fight stubborn insurance companies. Not only that, but they can also properly calculate the full extent of the compensation that you as a victim of an accident might be entitled to. This will be the best way to make sure you receive a fair end to your accident case.
Bringing Your Case to Term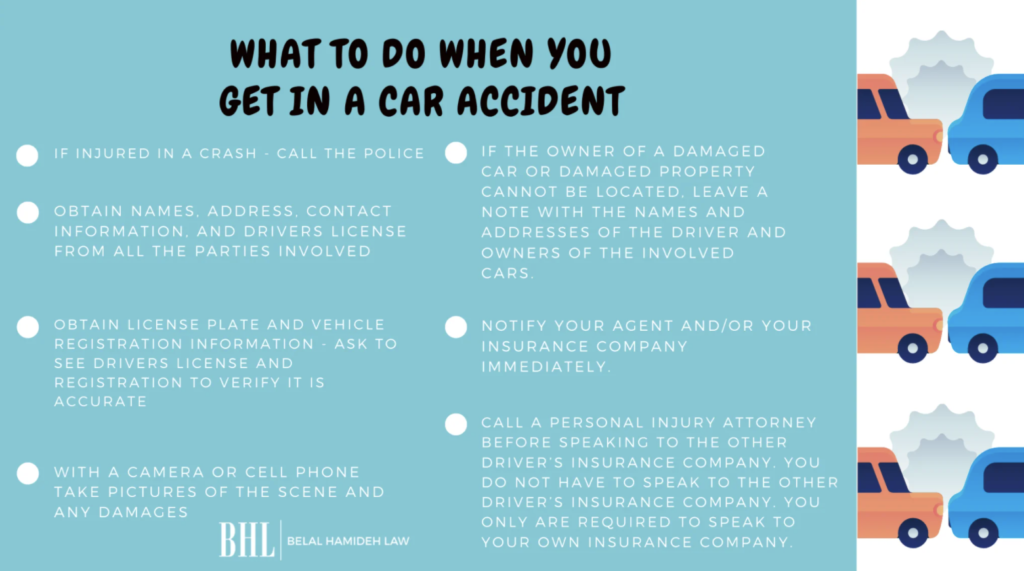 Once an accident lawyer has calculated the full total of the compensation you're entitled to, they will be able to make sure you receive it. This will include all sorts of different factors, including the full cost of your medical expenses, as well as future treatments you might need to receive in the future, as well as the cost of repairing the vehicle and the lost salaries you might have missed because of the accident. Having an accident can be very expensive, so it's always good to have an attorney who can get you the compensation that you deserve to cover the costs. If you're worried about paying a Long Beach car accident attorney for their services, don't worry. They'll take their fee from the compensation you deserve.
Reach Out to a Long Beach Car Accident Attorney
When looking for a Long Beach car accident attorney, it's always important to find one who you can trust throughout the process. You won't find a better one for that than Belal Hamideh, a star accident lawyer in Long Beach who will give you your best chances at success. If you're interested in contacting him for his services, you can give him a call at 562-526-1224 and schedule a free consultation. The compensation you deserve can be easily within your reach.