Is the service of a workmans comp lawyer in California really needed? Do you have to lawyer up whenever there is a workman's comp case? Aren't most people entitled to a cash settlement without having to see a lawyer?
You Are Not Guaranteed a Settlement
The fact that workman's comp cases are won so easily is actually a myth. It is said that companies will do anything to avoid going to court, but that is only true for big business. The truth is that insurance companies are more than happy to go to court because they know that there is a good chance they will win.
In many cases, insurance companies already know that they have won because they have manipulated and twisted the claimant. Even an innocent or offhand comment you make during an interview you entered into your statement can be used against you to prove you were engaging in horseplay, which means that the accident is your fault.
Workmans Comp Lawyer in California: Is The Voluntary Settlement Fair?
There is a good chance that you will not need a workman's comp lawyer in California if the voluntary settlement is fair. Though you should know that it is standard practice to voluntarily offer 1/4 of what you would actually get in court.
The insurance companies are hoping you will either be bowled over by the voluntary offer or that you will not want to wait for the court case to settle and/or risk not getting anything by going to court.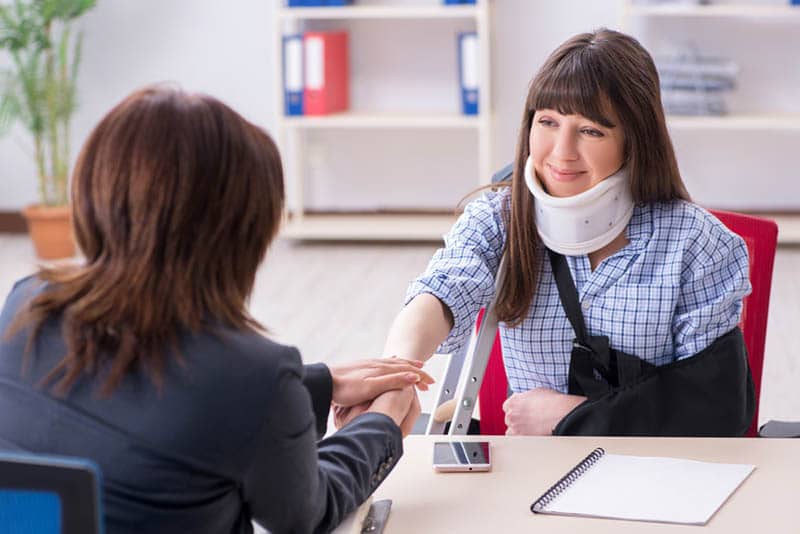 You Need an Attorney to Maximize Your Compensation and Benefits
We all know that a compensation attorney can help you get a bigger settlement, but there are also weekly benefits. Some companies, some states, and some insurance companies will give you up to 70% of your average wages per month while you are off work. A lawyer can even have overtime wages added to the amounts you are paid.
Get The Required Medical Care
An attorney can ensure that you are getting all the medical care you require and can help make sure it is paid for by the insurance company or by your employer. If the opposing party is starting to refuse certain types of medical treatment, especially if they are denying medication, then your attorney can file a motion to make sure you get what you need.
What if your Condition Worsens?
Let's say you have an accident that results in disability and then, after the settlement, things get a lot worse. In this case, you may be able to reopen the lawsuit and get yourself even more compensation. However, this is very difficult if you do not have a lawyer to help you.
What if You Are Stuck?
You may feel stuck, lost, or feel like your situation is hopeless. If that is the case, then reaching out to a workman's comp lawyer in California is probably a good idea. The opposing party will often try to convince you that your case is hopeless. They will tell you that you cannot claim if it is your fault, or that you have aggravated a previous condition and cannot claim. Do not believe them; you need a lawyer from Belal Hamideh Law to take a position and get you the compensation you deserve. You can contact us by calling us at (562) 526-1224.