Personal injury attorneys work on cases involving everything from car, truck, and motorcycle accidents to property liability disasters like house fires, slip-and-falls, and wrongful death. If you've been wounded, there are many common reasons why you should call a personal injury attorney in California to be on your side. The amount of compensation you eventually receive may significantly vary depending on the lawyer you choose to represent you.
Talking to a knowledgeable personal injury attorney for personal injury claims like the experts at Belal Hamideh Law could help you determine whether you want to pursue compensation for your injuries rather than settling for being out of pocket and paying your medical bills on your own.
Having a Lawyer Defends You Against Insurance Providers
Insurance companies have a reputation for being difficult to work with and will go to great lengths to reduce the amount of money they have to pay out. So it's crucial to act quickly if you've been in an accident in California.
Many insurance companies put pressure on accident victims to make statements and sign medical releases, which is not in the victim's best interest. An accident victim may experience pressure from the adjuster to settle a claim before realizing the full extent of their damages and injuries, as well as the possible available compensation.
Your recovery can take priority over dealing with an insurance company and claims adjuster when you hire a personal injury attorney to handle your accident claim.
Litigation And Settlement Negotiations Are Managed By Your Lawyer.
Your personal injury lawyer creates a thorough settlement demand package that outlines the legal basis for blame and liability. In support of your injury claim's value and to demonstrate your damages, the settlement demand also contains supporting documentation.
Our California personal injury lawyers are expert negotiators. We will work to get the most out of your claim. However, we have also seasoned trial lawyers with extensive training. We are prepared to file a personal injury lawsuit to safeguard your interests if an insurance company refuses to bargain in good faith for a reasonable payment.
Making Recovery Easier
Recovery is a challenging and drawn-out process. No one should have to deal with recovery on their own with the additional processes of gathering proof, submitting paperwork, and corresponding with insurance companies in order to submit a sound insurance claim. Chances are, you are already going through a lot of stress and pain after suffering an accident.
That is why it is crucial to have a knowledgeable attorney on your side. It's incredibly simple to skip a stage or a deadline, and doing so could cost you everything. A personal injury attorney won't permit that to occur.
A Personal Injury Attorney Facilitates Better Decision-Making
It might seem like a drawn-out and challenging legal process to file a personal injury claim if you are not a lawyer. Sometimes the offending party admits to making a mistake and is ready to pay you back. If the compensation is sufficient to cover your injuries in such circumstances, going to court is not necessary. An experienced personal injury attorney will evaluate your particular circumstances and let you know what choices are open to you. In accordance with the seriousness of your issue, they can also offer advice on the best course of action.
A Personal Injury Lawyer Is Skilled At Negotiating.
After an accident has occurred and a personal injury claim has been made, the other person's insurance representative will try to handle the situation and be quite persuasive when trying to negotiate to give you lower compensation. Insurance companies can be particularly difficult to negotiate with since they have strategies for getting you to accept their initial offer. Due to this, you require the assistance of a qualified attorney to get you through this time. When you hire a personal injury attorney after being hurt, you frequently receive higher compensation. You can expect to receive complete payment for your damages, including any additional expenses you might have incurred as a result of the accident in California.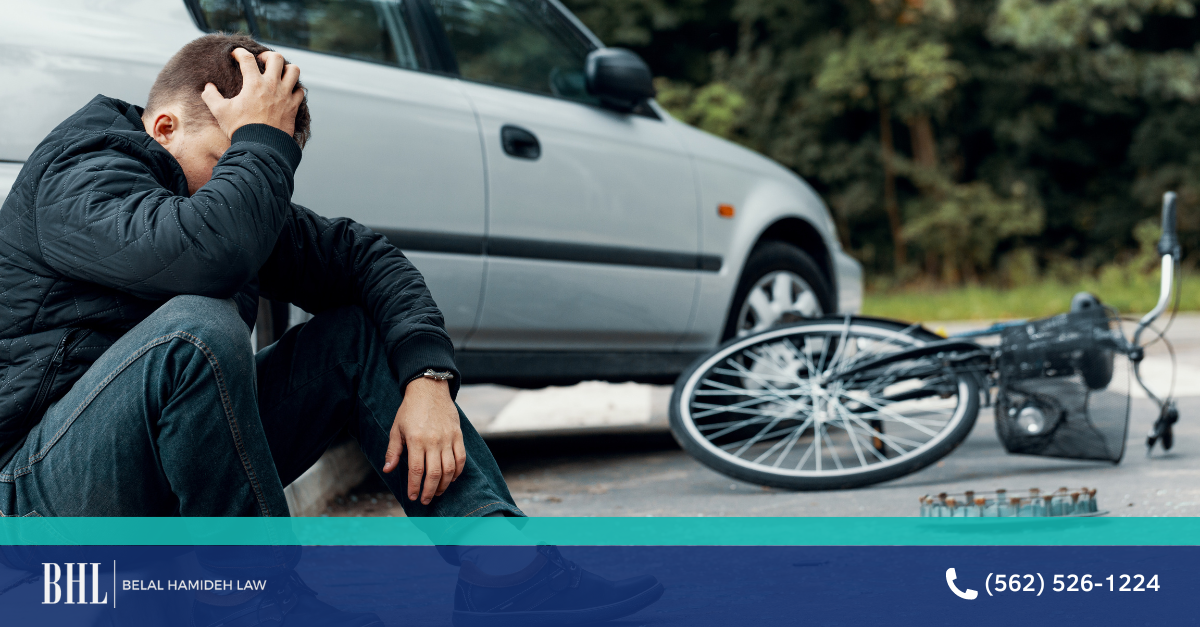 Speak With Us Today
Contact Belal Hamideh Law right away if you find yourself in need of a skilled personal injury attorney for any sort of accident. Our experts are equipped with the expertise and experience to ensure that we can get you the compensation you deserve for your injuries, and we can assist you in getting what you require to make sure you don't lose out or end up having to pay charges that aren't covered by your settlement. Reach out to us right now by sending us an online message or giving us a call at (562) 526-1224 to set up a free consultation in order to learn more about how we can assist you in obtaining the compensation that you are entitled to.