If you are facing a possible workers' compensation case, you might be wondering whether or not you should use a workers compensation attorney in Long Beach. After all, isn't an attorney going to be expensive and difficult? Well, you will find that people who hire attorneys for their workers' compensation are often better off, mainly because of two reasons.
You Can Get Things You Didn't Know You Could Get
If you get hurt or there is an incident at work, you probably think that you are going to get some money for it. You have probably seen TV shows and ads where people sued for workers' compensation and won, but that is not what real life is like.
In real life, if you get hurt or suffer from an incident and sue for damages, the incident is often played down so much to the point in which you end up getting only a fraction of what you are actually owed. Instead, it is ideal to let an attorney sue on your behest for everything you are owed and get you everything that you deserve. Such things may include:
The cost of your medical care

Reimbursement for the costs of the examination

Permanent or temporary disability payment

Life pension payments

Death benefits (just in case)

Supplemental job displacement payments
Avoid Mistakes with Workers Compensation Attorney in Long Beach
Many of the most common reasons for a claim refusal are because of innocent mistakes made by the person who had the accident or issue in the first place. Simple mistakes such as not reporting the incident early enough can be avoided.
An attorney can also help you avoid common problems that people are tricked into. For example, the opposing side may try to have you admit that the work accident was actually your fault, such as by having you admit to horseplay. Another common trick is to tell you that pre-existing complaints do not count, even if you aggravated them while at work.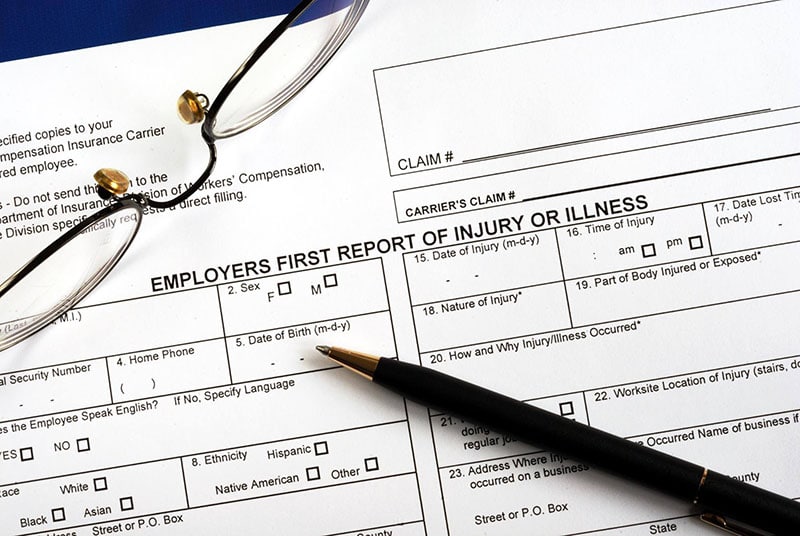 Does My Case Have to go to Trial?
Actually, most cases do not go to trial. A tough negotiator will make you think you are going to court and that you have a losing case in your hands. A good attorney, however, will help you see through this tactic and will tell you if the opposing negotiator has any validity to their assertion. If you and your attorney, cannot reach an agreement with the opposing party, then the court route might be the only way to go.
Do All Workers Comp Cases End With a Settlement?
Not all cases end with a settlement. Without an attorney, you may end up with nothing. It is true that you may end up with nothing even if you do have an attorney, but you are less likely for that to happen if you have a good attorney on your side.
Conclusion – Experienced People Negotiate The Best Settlements
The very best reason to use a workers' compensation attorney in Long Beach is because of the experience required in order to get the best settlement. The more experience an attorney has, then the better they become at getting the best settlements. Even if you end up paying more for the attorney, you still get to end up on top because you get a better and fuller compensation award. Call Belal Hamideh Law at (562) 526-1224 today for a consultation about your compensation claim.