Personal injuries refer to any sort of harm done to the body, the mind, or the emotions of a particular person. Now, when it comes to dealing with the consequences of injuries such as these, it's important to take into account the long term effects. Let's take a closer look at how a Long Beach personal injury attorney will take care of your injury case.
Types of Personal Injuries
Personal injury cases are very wide-ranging in terms of what they cover. After all, there are many different kinds of injuries.
Traffic Accident Injuries

– Traffic accidents can range from minor inconveniences to life-changing severe health hazards. You might be dealing with a dent on your car or with thousands of dollars worth of medical bills. It's important to take into account the consequences of a traffic accident, be them physical, medical, or financial, at the time of dealing with the overall case.
Workplace Injuries

– Your workplace is supposed to be a safe environment for yourself and your coworkers. Injuries in the workplace are very complicated to deal with, and you will want to have the help of an attorney with experience in workers' compensation. This way, you can make sure you are properly able to handle the consequences of the overall incident and receive the compensation you deserve.
Catastrophic Injuries

– The American Medical Association defines a catastrophic injury as a severe injury to the spine, spinal cord, or brain, as well as skull or spinal fractures. A direct injury that's catastrophic can be the result of trauma sustained during an activity, while an indirect injury can come as a result of a systemic failure caused by an activity, such as heart illness, dehydration, hyponatremia, or cardiovascular conditions. 
Handling a Personal Injury Case
Personal injury cases are complicated in that they need to take full account of the consequences of the injury in order to be successful. The two main concerns regarding injuries are health hazards and expensive inconveniences. Therefore, a personal injury attorney will work towards making sure that the subject is able to not only get the medical treatment they might need but also ensure that they will be able to pay for it when the time comes. That is the compensation that an injury lawyer is set on obtaining for you: the money that allows you to get through the incident, whether it's to pay for medical treatment or to make up for lost wages.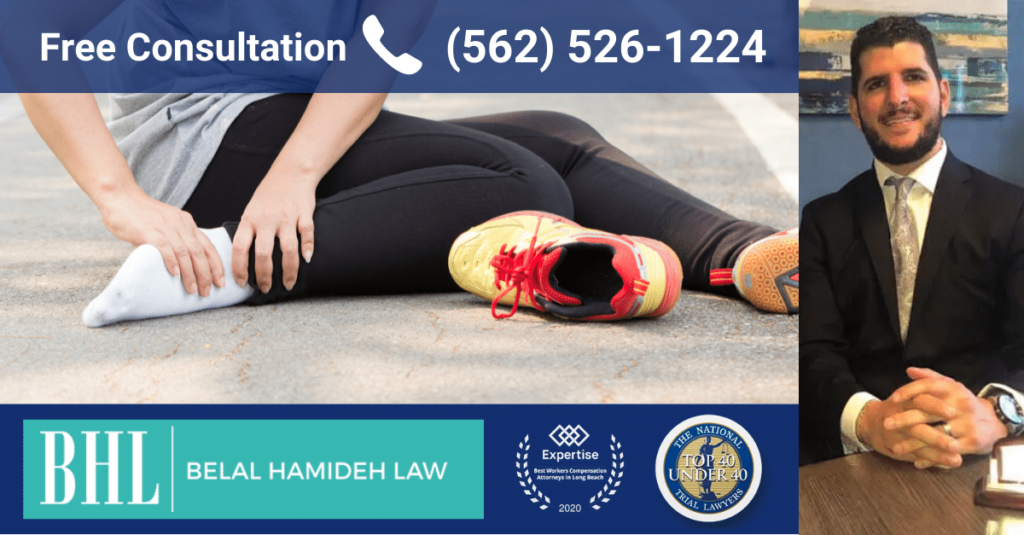 Long Beach Personal Injury Attorney
You're probably looking for a personal injury law firm that can make sure you're able to handle your case accordingly. After all, it can be very intimidating to deal with the aftermath of such complicated events, especially when they compromise your own health and your financial situation. In these cases, it will be good to reach out to Belal Hamideh, a Long Beach personal injury attorney experienced in all sorts of injury cases. Should you need his help, you can just give him a call at (562) 526-1224 or reach out through the contact form on our website and you'll be able to schedule a free consultation