Riding a motorcycle through the Long Beach area can be incredible. The palm trees rolling by as you glide along the ocean side streets. There's nothing quite like being on a motorcycle. Unfortunately, motorcycle accidents can lead to significant injuries. When you're on a motorcycle, you have less protection than you might in another vehicle. Should you be injured in a motorcycle accident, Belal Hamideh, injury attorney in Long Beach can help. In this blog, we'll go over some facts about motorcycle accidents and how our firm can help.
Trusted Injury Lawyer in Long Beach
In a majority of motorcycle accidents, the party at fault isn't the person on the motorcycle. For many people, this can feel like a genuine surprise. However, most people who drive a motorcycle are very safe, conscientious cyclists. They do everything they can to ride safely and defensively. When an accident occurs, it probably isn't the fault of the cyclist. That's why it's so important to get an attorney on your side who knows how to win these kinds of cases.
Medical Compensation
Should you be hurt in a motorcycle accident, there are many different kinds of compensation that Belal Hamideh law can get for you. For example, our firm can work to make sure that you receive compensation for your medical bills. Even someone who's very careful with their money is unlikely to have enough saved up to pay for all of the medical bills that can accrue as a result of a motorcycle accident. So, our firm makes sure you get compensation for your medical bills as well as any medical expenses you may have in your future, such as rehab, medication and the like.
Multiple Kinds of Compensation
After a motorcycle accident, it can be difficult to perform your job at the same capacity. Indeed, it may be impossible to perform your job at all. Here is another area where our firm can help: we can help you to get compensation for your lost wages. These include the wages you may have lost while recovering from your accident at a hospital or elsewhere. On top of that, we can also get you compensation for any minimized earning capacity. Should you not be able to do your job, we can get you compensation for that as well.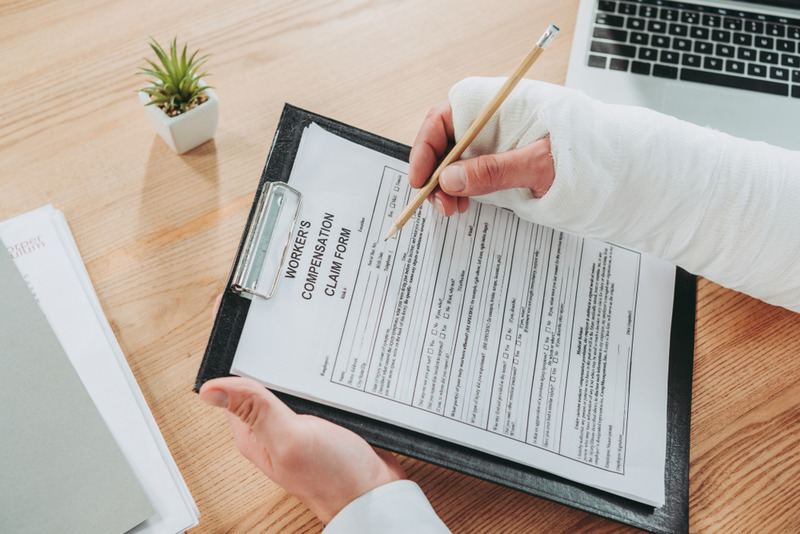 Get Medical Attention
It's understandable that some people may not want to rush out to get medical attention after a motorcycle accident. However, it's best for your health as well as your case. Many of the worst, most debilitating injuries from a motorcycle accident may not be readily, immediately apparent after the accident.  A person can seem fine, only to eventually discover that their injuries were worse than they ever imagined. A medical professional can discern these problems ahead of time, so as to heal or even prevent these injuries from worsening.
Moreover, this can help your case as well. If you don't rush to get medical attention, the other side can use this against you. They can make the argument that: "well, if the motorcyclist was as injured as they say they are, wouldn't they have at least gotten themselves checked out by a medical professional?" it may be an unfair argument, but it's one they will use. Going to a medical professional is the best thing you can do for yourself as well as those in your life who count on you.
Another way you can help yourself and your case is to contact Belal Hamideh Law. We're always happy to sit down with people who have been through an accident. We can talk to you about your case, and then figure out the best way to help. After a motorcycle accident, we know that one of the last things you may want to do is reach out to an attorney. However, it's important that you do so quickly.
The deadline to file for a motorcycle accident case is often within two years of the accident. There are exemptions but not everyone will qualify for those. With all the pain and suffering that comes in the recovery process after a motorcycle accident, the last thing you want is to find out that you could've received compensation but no longer qualify. Don't add regret on top of injury.
Here at Belal Hamideh Law, we can help with any kind of personal injury case. In addition to motorcycle accidents, we have a proven track record of success with bus accidents, car accidents, and many other kinds of injury cases. We don't receive money unless we win your case.  Contacting us for a consultation contains no risks whatsoever: it's completely free. To schedule a consultation, either message us through our site or give Belal Hamideh a phone call at (562) 526-1224.