Even California car accident attorney Belal Hamideh can understand the trepidation around hiring an attorney. A lawyer can feel complicated or expensive, or maybe there's fear that a lawyer will take a huge percentage of an easy settlement. The legal aftermath of a car accident is scary, but it doesn't have to be!
How A California Car Accident Attorney Can Help
An attorney can provide much-needed guidance in your car accident case. A car accident attorney has a thorough understanding of the law. This is helpful on a few basic levels. First, they will make sure that your case is filed before the statute of limitations runs out. If you miss this deadline, you won't be able to seek compensation ever.
Similarly, they have a deep knowledge of legal deadlines once your lawsuit is filed. A missed deadline can be disastrous for your case and easily avoidable. Opposing parties will absolutely pounce on these mistakes.
Lawyers will also represent you in court and in related meetings, such as settlement negotiations. They act as your advocate and give you leverage when dealing with intimidating situations, including during dehumanizing sessions with greedy insurance companies.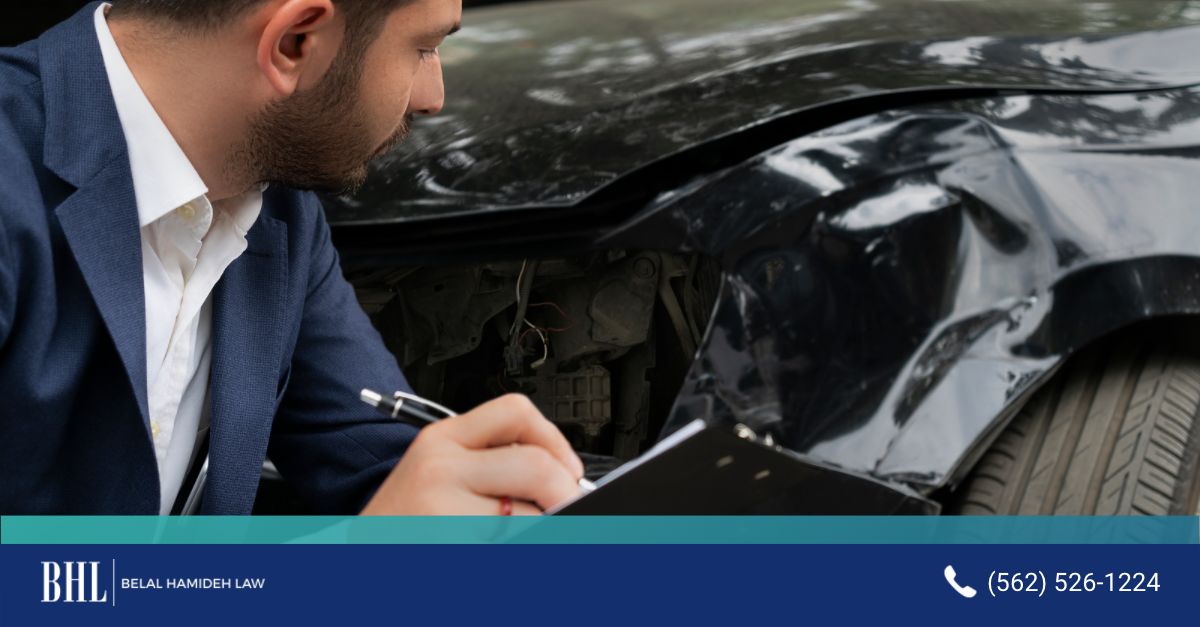 Free legal online resource Justia thinks it's beneficial to get representation in their Car Accident FAQ. They even point to the fact that most personal injury attorneys provide free consultations, letting you weigh your options without risk. And if your primary concern with hiring a lawyer is financial, then consider these additional benefits of hiring a car accident attorney:
Strengthen Your Case and Payout
The job of a lawyer includes building the strongest case possible for you. This includes fact gathering and getting supporting evidence for your injury claims. Then, the stronger your case, the larger the settlement or verdict can be for you. 
Most personal injury lawyers work on contingency, as well, which means they don't get paid unless you do. This is an additional incentive for them to win your case.
Include Damages You May Have Missed
Without an attorney, it could be tempting to jump on the first promising settlement offer you were made. But, keep in mind that insurance companies are businesses; they are potentially offering you much less than your case is worth.
A lawyer can use their experience and expertise to cover a wide range of damages that you may not have even considered. They think about your future earning potential, possible future medical costs related to the injury, potential needs related to disability, and more.
Put Pressure on Insurance Agencies
Insurance companies can be intentionally bureaucratic and confusing so that they can stretch out your case and make you desperate. An attorney can apply pressure to these companies, regardless of if it's your own or the opposing parties' insurance.
Protect You from Assuming Additional Liability
If the lawsuit progressed and you were held legally responsible for everything (even if you weren't in actuality), then this would be a disaster for you. An attorney works to protect you at every step and doesn't want you to end up at fault. This can save you tens of thousands of dollars.
Help Can Be Cost-Effective
After a car accident, the best thing you can do is realize that you might not have all the answers, especially when it comes to the law. A free consultation with California car accident attorney Belal Hamideh can bring new light to your case and its merits and show the benefits that working with his law firm can provide. Call (562) 523-1224 or reach out online.