Motorcycle accidents on the roadways are becoming more common than ever these days. With many more vehicles on the road and with drivers more distracted than ever, it can be easy for them to lose sight of you as a motorcycle rider. While you may be careful and diligent in your driving, you cannot control what other drivers do, and you may find yourself on the wrong end of an accident caused by another. The injuries you suffer can be quite severe, ranging from things like simple bumps and bruises to severe road rash, broken bones, or traumatic head injuries. If you find yourself involved in an accident, hiring a motorcycle accident lawyer in California needs to be a priority for you.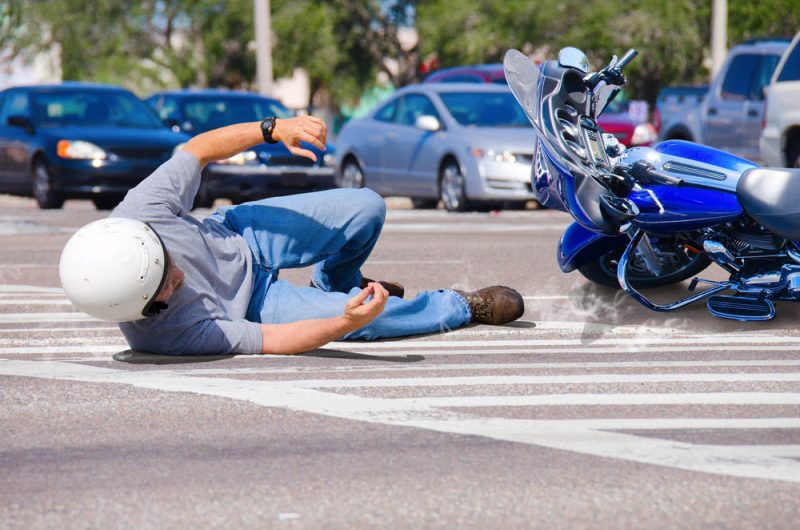 A Lawyer Expert in Motorcycle Accidents
There are plenty of personal injury lawyers out there that may claim they can assist you with any type of case, but motorcycle accidents can differ from the typical auto accident case. You want an attorney that not only knows the laws as they pertain to motorcycles on the roads but also understands that the negligence and liability in cases like this can be higher than usual. You may have suffered injuries that are unique to motorcycle accidents and require medical treatment, surgeries, skin grafts, and other procedures that you require compensation for. Your attorney should have the knowledge to know what is going on and what requires pursuit on their part.
A Life-Changing Incident and a Lawyer
Your accident can be a life-changing event for you and having a motorcycle accident lawyer in California on your side to fight for you is crucial. Your injuries may leave you in need of long-term medical care where you can have yearly bills in the thousands of dollars. You may find that you are no longer able to work and have lost your means of income because of injuries. Your attorney will take this into consideration when they seek compensation from the responsible party and their insurance company, making sure you get what you deserve that will help you take care of your obligations, bills, pain and suffering, trauma, and more.
A Motorcycle Accident Lawyer to Assist
At Belal Hamideh Law, we have the motorcycle accident lawyer in California that you may need for your case. Our attorney is experienced with motorcycle accident situations and has handled many cases, so you can be sure to get the best, most vigorous representation available. We make sure to protect and fight for your rights and go for the maximum compensation allowable, so you get the care you need. Contact us today, either through the contact form found on our website or by calling our office toll-free at (562) 526-1224. We will return your message or speak with you on the phone right away and answer your questions and set up a complimentary consultation with our lawyer for you. Your consultation will present you with the options available to you so you can learn just what we do to help you the most.