Accidents of any kind tend to be an inconvenience at best regardless of context. After all, these represent damages of all sorts. Some are going to be financial, some logistical, and others physical. Even if your health doesn't seem to be compromised, the accident and whoever caused it will end up following you for a while. In order to make the ensuing process easier for you, it's always good to count on the professional and legal help of an injury attorney. After all, they can make sure that not only will you get the medical treatment you need, but you'll also get the financial compensation you deserve. Of course, there are different kinds of accidents, which is why it's good to find a lawyer that will understand the specific cases in question and help you out throughout the process.
Workplace Injuries
Workplace injuries are much more common than they should be. The least you should ask of your workplace is a safe environment where you can practice your job without worrying about your wellbeing. That is why a workplace injury ends up affecting you beyond the immediate physical consequence you might suffer. It's a betrayal of your trust in the place where you work. In those cases, you need to remember that you don't have to be alone in this and that there are people around to help you get through these unpleasant legal procedures. What you need to do is contact a workplace injury attorney who can guide you through the defense of your rights. They will make sure you don't miss out on any important aspects of your case. They'll also make sure you aren't taken advantage of by the insurance company.
Vehicle Injuries
Finding yourself in a car accident is far from a pleasant situation, which is why it's good to find someone who can help you deal with the consequences. The best option for that is finding accident attorneys who can guide you through the legal process. After all, dealing with legal procedures, interference on the part of insurance companies, and the resulting medical expenses can quickly become a worse headache than that caused by the accident itself. The best car accident lawyers can help you reduce and manage the consequences of an accident. In a time that is sure to be uncomfortable and concerning, these lawyers can take care of your rights and give you the necessary help to keep going after the accident.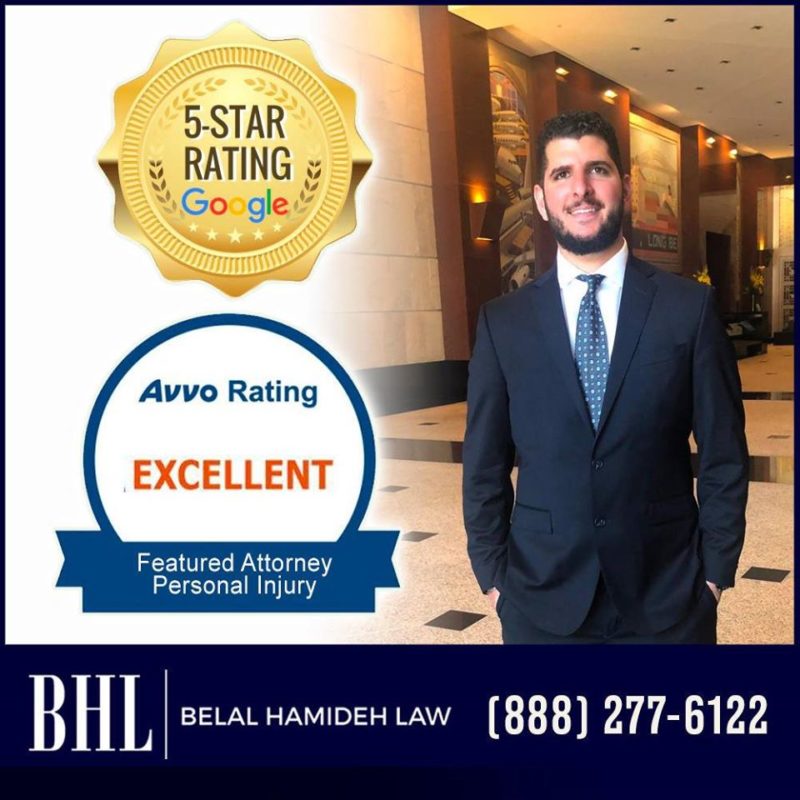 Contact an Injury Attorney
Have you suffered an injury recently? Don't wait much longer! Contact us in order to get your case started as soon as possible. The longer you wait, the harder your case might end up being. Belal Hamideh, an injury attorney by excellence, will take care of your case and ensure the observance of your rights. At the end of the day, you need to receive medical treatment and financial compensation. This means more than just a single payment for the accident. There's a lot more to calculate. Call us now at (562) 526-1224 for a free consultation and we'll discuss your case at length.