Were you hurt while doing your job? Did you suffer an injury while at work? If this happened to you in California, then you're eligible for workers compensation. It doesn't matter if the injury was "your fault" or anything of that nature. So long as you were doing your job when you were hurt, then you can receive compensation. Experienced workers compensation lawyer in California, Belal Hamideh, has helped many to receive the compensation they deserve after a free case evaluation. Now, he can do the same for you. 
What Compensation Can I Receive? 
You are entitled to compensation if you are hurt in an accident at work in California. That compensation could include a future medical care settlement. With that, you would receive compensation for any medical expenses due to your injuries. This can include medical expenses in the future as well. You could receive benefits for a temporary disability, or, if your disability affects your ability to work your job or another, you could receive a permanent disability settlement.
During a free case evaluation with Belal Hamideh, he'll go over your situation and let you know exactly what compensation you're entitled to. Then, he'll work tirelessly to ensure you get it. 
Do I Have To Have Been Injured at Work to Receive Workers' Compensation? 
Not necessarily. Rather, you must have been injured on account of doing your job. For example, if you're making a delivery as part of your work duties and are injured in an accident, then you could be eligible for workers' compensation. Many have received workers' compensation for injuries that didn't occur in one moment but over time. Carpal tunnel injuries and cumulative trauma injuries can all be workers' compensation injuries. 
Can I Really Not Be Fired for Filing for Workers Compensation? 
No. You cannot legally be fired for filing for workers' compensation in California. In fact, your employer cannot retaliate against you for having filed for workers' compensation. That means they can't demote you, they can't increase their scrutiny on you and your performance, nor can they give you a lower performance evaluation than you deserve, or just make your job harder. If that does happen, let Belal know immediately and we'll make sure that you receive even more compensation for all that you've been through.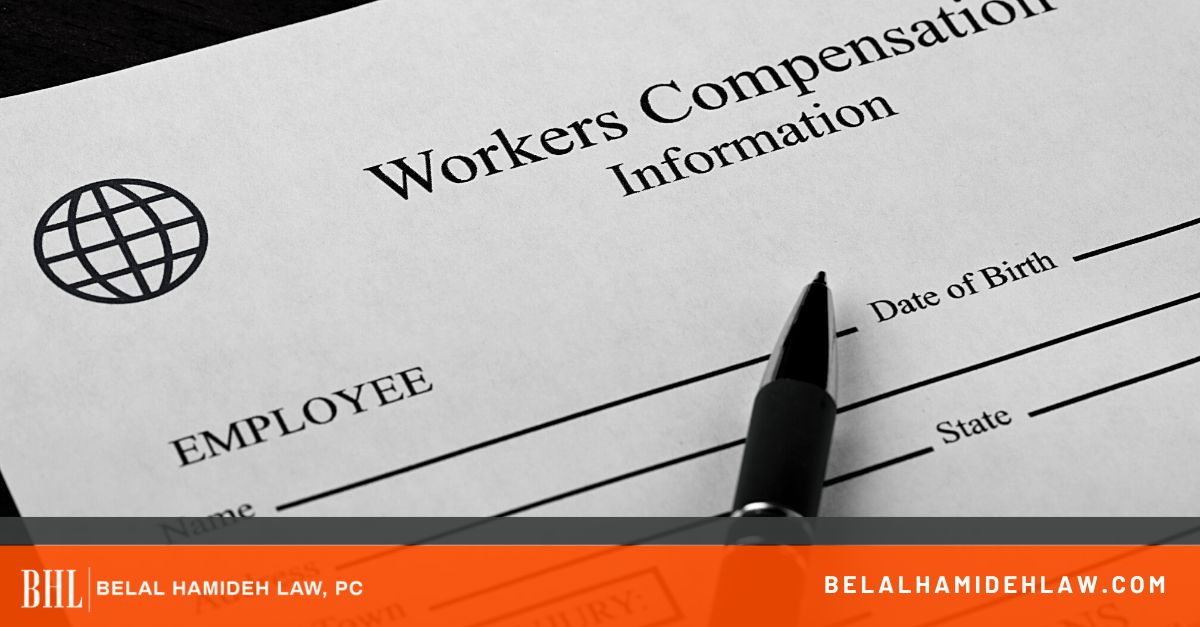 What a Workers Compensation Lawyer in California Can Do 
If you are hurt in the course of doing your job, the first course of action is to receive medical attention. Let your employer know. Then, reach out to Belal for a free case evaluation. Remember, you only have one year to file your case. The sooner you reach out to Belal, the sooner he can get to work helping you to receive your compensation. If you have applied for workers' compensation and your claim has been denied, Belal may still be able to help you. He's done it for others in the past. Schedule a free case evaluation by completing the contact form on the site or calling.