When an accident happens, the aftermath can be a confusing and disorienting time. You may have valid questions about who will pay your medical expenses, and what will become of the wages lost from your inability to work. These issues can be especially alarming if you or a loved one has suffered a catastrophic injury. If you find yourself in such a situation, the services of a Long Beach personal injury lawyer may prove indispensable. 
Catastrophic injuries can be serious, life-altering events. If an accident has occurred in which your injuries are severe enough to drastically disrupt your life, you need help you can depend on. Turning to the services of an experienced personal injury attorney with a background in catastrophic injuries can help you in your time of need.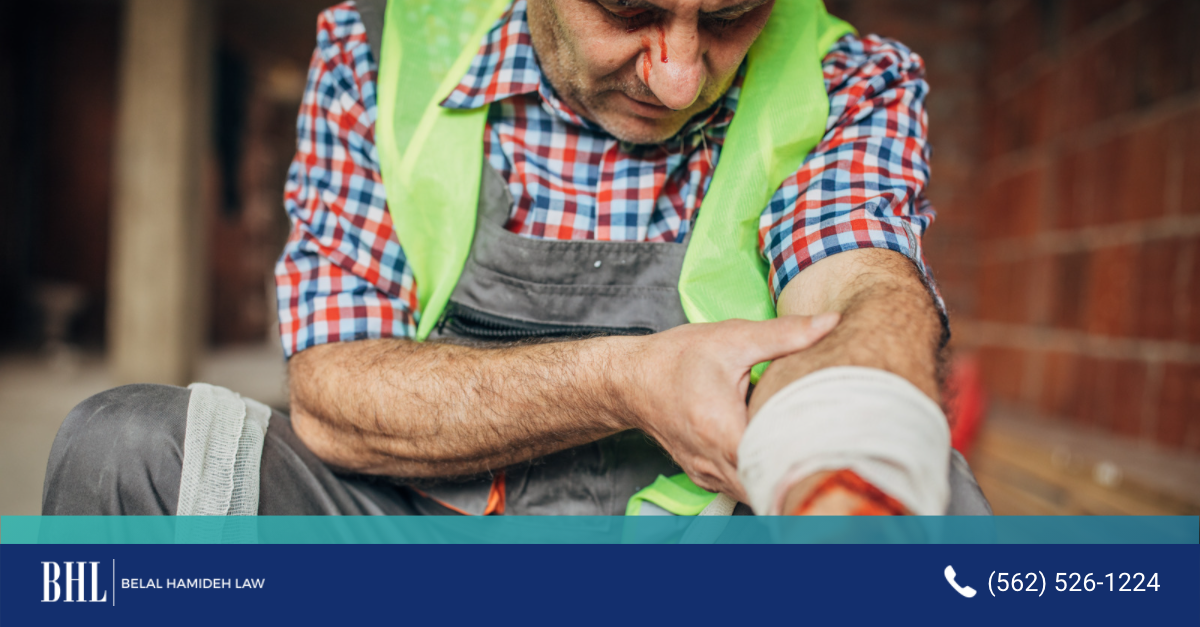 What Is A Catastrophic Injury?
An accident, no matter how minor it may seem, should always be taken seriously. In truth, injuries from even simple fender benders can develop into serious, long-term conditions. A catastrophic injury is considered especially problematic as the effects can be devastating.
While there is no set definition for what a "catastrophic injury" is, there are several common examples that are treated as such. These examples include:
Traumatic brain injuries, often called TBIs

Spinal injuries, including paralysis

Injuries that lead to loss of limb

Severe burn injuries

Injuries that cause permanent scarring or disfigurement
If you or a loved one is experiencing such an injury, you may be entitled to compensation to help you navigate the road ahead.
Accidents That Can Cause Catastrophic Injuries
Accidents happen. They are simply a part of life. While a catastrophic injury can strike at any time, some situations are more hazardous than others. Instances that can cause catastrophic injuries include:
Car accidents, particularly those that happen at high speeds

Boating accidents and other incidents on the water

Mass transit accidents, such as bus collisions, train derailments, or plane crashes

Trucking accidents where a commercial vehicle strikes a smaller automobile

Construction site accidents, including falls and electrocutions 
Even if you feel that your accident was not caused by another's negligence, it cannot hurt to consult with an attorney. A seasoned lawyer will have a strong knowledge of personal injury law and may assist in determining fault.
Understanding The Different Types Of Damages
The severity of an injury, and its economic impact, is subjective by nature. If a single man is injured and unable to work, that would be different than a father of four who is the sole provider for his family. With that in mind, there are a number of potential damages that can be awarded, including:
Pain and suffering

Long-term care costs

Rehabilitation and in-home care costs

Emotional distress

Lost potential income
A personal injury attorney can help you assess your injury and its potential impact on you and your family's lives. If you are looking at a lifetime of care, it is paramount that you obtain the compensation necessary to alleviate the attached financial burden.
How A Long Beach Personal Injury Lawyer Can Assist You
You have suffered an accident and your future seems frighteningly uncertain – now what? Speaking with an attorney can give you valuable peace of mind. A personal injury lawyer can immediately begin gathering documentation related to your accident. This includes photos of the scene, physician notes, witness statements, and financial records. By assembling a comprehensive collection of evidence, an attorney can help you make a more robust and effective claim.
If you are dealing with an insurance company, a lawyer can also provide helpful assistance and advocacy. It is important to keep in mind that insurance companies are businesses that aim to make money. They have a vested interest in paying you as little as possible. An attorney, such as one of ours at Belal Hamideh Law, has the experience and knowledge necessary to help you get what you are owed. 
Have You Been Injured? Call Us Today
If you or a loved one is navigating the aftermath of a catastrophic injury, contact Belal Hamideh Law in Long Beach today. You can schedule a free consultation by calling us today at 562-526-1224. You can also contact us via email by using our online contact form.
Find out why a number of Yelp users recommend our services. We can even help you find a doctor that's right for you. Let us help guide you through a uniquely and distressing time. Our attorneys are ready and willing to help you bring a sense of normalcy back to your life.