For many people, public transportation is an important part of life. Using the bus may be the only way that some citizens can get to work, do their shopping, go to the doctor, or see family. As wonderful as using the bus can be, the very nature of these large vehicles on the road day after day means they are also available to get into collisions and accidents. In fact, many buses are on the road too much, causing fatigue in drivers, poor maintenance, worn tires, and other issues that can be the causes of accidents. If you have been involved in a bus accident, either as a passenger on the bus or as a vehicle or pedestrian struck by a bus, contacting a bus accident lawyer in California can be the best move for you to make to help you with this tricky case.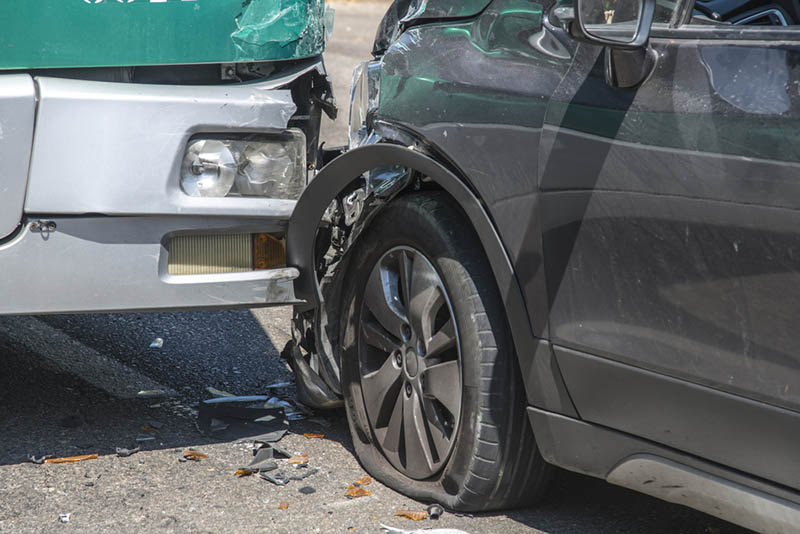 Bus Accidents are Unlike Others
Bus accidents are far different than the typical auto accidents that you may see every day. Not only are the damages and injuries potentially more severe in a bus accident, but there may be many parties at fault or responsible for the accident. You may have issues with the bus driver, the bus company, and the manufacturer of the bus all at the same time to contend with. Sorting out all the details and gathering evidence can be difficult in cases like this, and getting information from insurance companies, witnesses, and lawyers is even more challenging, potentially delaying a settlement involving the funds you need for medical care.
A Lawyer is a Necessity
In situations like this, hiring a bus accident lawyer in California is the right move to make. An attorney who is unfamiliar with bus accident cases may not do the best job representing you, so looking for someone that has experience with cases of this nature is vital to you. Your lawyer can help you sort out the facts, using investigation into all the parties involved, interviewing witnesses, getting maintenance records and police reports, and more that can help build a case in your favor. Your lawyer will then go after the responsible parties, making sure you get a settlement or judgment that is right for your case.
Bus Accident Experience Matters
At Belal Hamideh Law, we can be the bus accident lawyer in California you need to represent you. We have vast experience with situations like this and know what level of involvement and representation it takes to make sure you are treated properly and fairly and get what you deserve. Discover more about what we can do to help you by reading the information you see on our website, and then reach out to us by calling (562) 526-1224. We can answer your questions and arrange for a free, no-obligation consultation with a lawyer, allowing you to talk about your accident and find out the steps we can take that will assist you the most.