The construction industry has a high rate of accidents – many of which, in California, is referred to a construction accident attorney in California and nearby towns in the LA metro area. Because California has a temperate climate and progressive economy, construction represents a large industry.
The Department of Industrial Relations in California reported that the construction industry recorded 464 fatalities from 2013 to 2019. Of the 71 cases reported in 2018, 29 deaths were the result of falls, trips, and slips. 
In 2019, the construction industry experienced 84 fatalities with 35 of the deaths resulting from falls, trips, and slips. Seventeen of the mishaps were related to transportation while 13 cases involved contact with construction equipment or an object.
Therefore, you need to retain the services of a construction accident attorney in California or a nearby locale if you become a victim of a construction accident. To ensure you receive the proper medical care after an accident and protect yourself financially, you need to follow 5 important steps.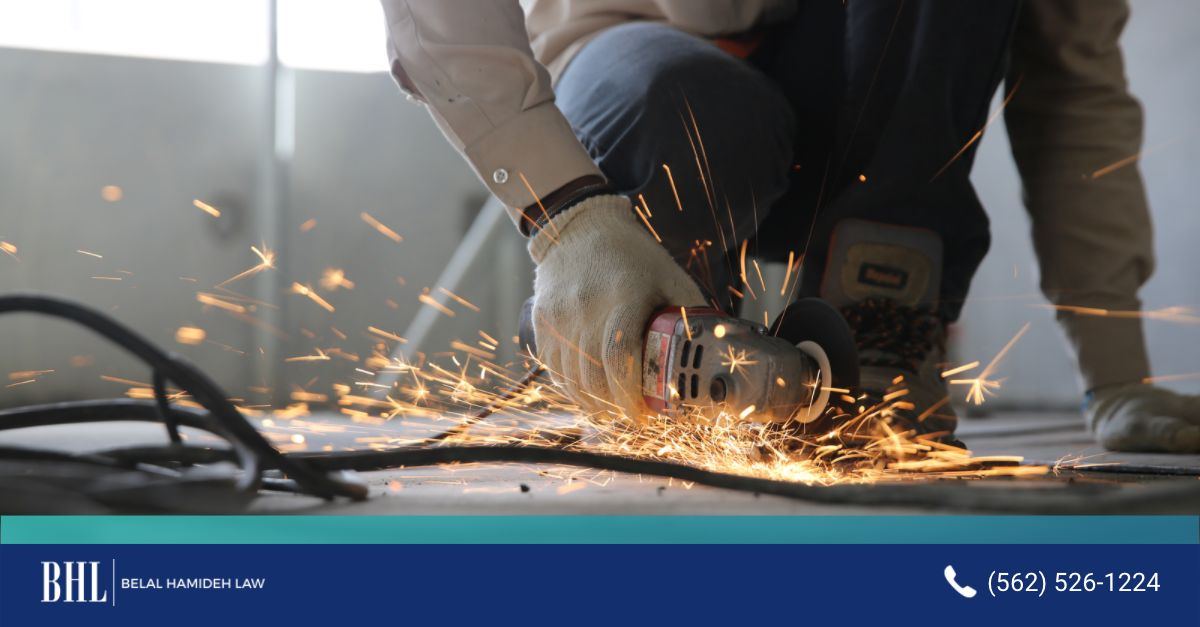 1. Seek Medical Assistance and Maintain Records About Your Care
Above anything else, you should seek medical attention immediately. Either call 911 or have a coworker call the number if you cannot do so yourself. Getting care on the day of your accident will assist you in receiving proper care later if needed. 
Act fast to receive treatment, making sure you keep all the documentation concerning your therapies and tests. You will need this information to file a workers' compensation claim or to submit a construction accident claim.
Why It's Important to Maintain All the Medical Records Related to Your Accident
Usually, a construction site accident is very serious. Even when workers receive what they believe to be minor injuries, they often find out, later, that the accident has led to serious complications involving the neck, spine, head, or chest. 
The costs of medical exams, testing, and treatments can add up quite quickly, even when injuries are not all that pronounced. That is why you need to hold onto the records and related bills and receipts for your medical care. If you are unable to work, you may find it difficult to deal with the ongoing costs of your care.
To ensure you receive the compensation you deserve, it is important that your medical documentation is filed chronologically and includes the dates of care, the name of the physician, and the medicines you've been prescribed. According to the Nest, you should include all receipts and bills in one folder for each year of care.
By keeping your medical records in order, you can receive compensation for your medical treatments, therapies, and surgeries as well as money for medical transport and doctor visits. Your settlement amount may also be based on lost wages and pain and suffering. Only a competent construction attorney in California can assess your claim and help you better understand your legal rights.
2. Report the Accident to Your Supervisor or Management at the Site
Report the accident to your supervisor or whoever manages the construction site so you have evidence that a report was filed and that the area may have been unsafe. Note who receives the report and record the date you submitted the document. You will need this information if you decide to file a lawsuit. 
OSHA provides an injury form you can fill out and that a supervisor can complete that covers an investigation of the accident site. Again, it is vital that you copy and save any form that is related to the incident.
3. Speak to a Construction Accident Attorney in California Before You Fill Out Any Forms
If you live in California or a nearby suburb, you should speak to a construction accident attorney in California about the accident. You will also need to see him or her first before you fill out any paperwork, such as a worker's compensation claim form. 
You have a year to file a workers' compensation claim from the date of an accident. By consulting with a construction accident attorney in California, you can better understand your rights.
Understanding Your Workers' Compensation Rights
Workers' compensation is designed to pay for the medical costs and lost income resulting from a construction site injury. As a construction worker, you have a right to file workers' compensation if  the following applies:
Your employer has signed up for the workers' compensation coverage

You got injured while doing your job

Your injury did not result from your own negligence or because you were impaired by alcohol or drugs
4. Gather Contact Details and Other Pertinent Evidence
You should gather as much evidence as you can about the construction accident. This includes getting the names, addresses, phone numbers, and emails of people who witnessed the mishap. Don't pressure a witness into giving you information. Give the contact details to your construction accident attorney in California so he or she can question the witnesses.
5. Take Pictures of the Accident Scene
It is extremely helpful to document the accident scene by taking photographs. For instance, if an accident results from defective machinery, a picture can say a thousand words. Have someone take photos of your injuries or damages to your hat or clothes. If your employer has failed to follow OSHA guidelines or other safety precautions, taking pictures can help you receive more money.
Contact a Construction Accident Attorney in California Now
The first step to take when you suffer a construction site accident is to seek medical care. Doing so will help you discuss your injuries with a construction accident lawyer. He or she can manage the legal details while you focus on recovering. 
Contact a construction accident lawyer in California as soon as you can after your accident. He or she may be able to get you more money than you might receive by only filing an insurance claim or applying for workers' compensation after an accident. Learn more about your rights today by contacting Belal Hamideh Law at (562) 526-1224.