One question we often get is "what can I do to help my case?" Well, perhaps the best way to help your case is to call our personal injury and workers compensation law firm. We do everything in our power to make it easy to schedule a free consultation. There, we can sit down with you and figure out the best way to move forward with your case. There are other ways that you can help your case, too. On this personal injury attorney video page, we go over a few of them.
Personal Injury Attorney Video that Explains
We strongly believe in communicating with our clients. The more that a personal injury lawyer keeps in touch with their clients, the better informed they can be. Over the years, we've found that the more a client knows about their case, the better decisions they can make about their cases. That's true during the case as well as into the future. We see each of our personal injury lawyer video files as a way to help our clients and prospective clients to understand just a bit better the world of personal injury and workers compensation law.
Our catalog of videos is continually growing. We're always looking for more, new and better ways to help others to understand exactly what's going on with the law. On this page of videos, you'll find videos that may explain exactly how you can help your case, what the Belal Hamideh Law firm can do for you, as well as other points about the law. Some videos dole out the basics, with a broad overview of everything you might need to know. Others delve into minute details, giving a thorough account of some particularly thorny aspect of the law. We're always glad to talk to clients and prospective clients. Indeed, if there's something you'd like to see us cover in these videos, don't hesitate to let us know.
"How To" Videos Empower
The period after you've been injured on the job or in some other kind of accident can be a very difficult time. You're hurt, wounded, and likely to have a million doubts and concerns running through your head. Even when you're surrounded by loved ones who care about you very much, recovering from an injury is always going to be difficult. That's one more reason that we have these videos on here. They can give you just a few brief pointers and tips for various aspects of dealing with the time after an injury. It's one more way that we can make this incredibly difficult time just a tiny bit easier for you. Of course, by hiring a personal injury or workers compensation law firm, we can give you one less thing to worry about.
That all being said, we don't just put these videos up on this site for people to watch them after they've been injured. You don't have to wait until an injury has befallen you to click on these. We've had many people tell us that they watched some of these videos, basically on a whim, only to discover that there were things they didn't know which were able to help them in their day to day life.
Indeed, even when you've been injured in an accident, many people aren't sure if they should contact an attorney; sign something from the insurance company, or what to do. Of course, we always recommend that you let an attorney look at anything from an insurance company before you sign it. Beyond that, we go into greater detail in these videos. Our blog pages cover many different aspects of the law, and the videos touch on them in a different level of detail.
Workers Compensation Covers More than People Realize
Most people don't seem to realize everything that workers compensation can do. So many clients over the years have come into our firm not fully aware of how workers compensation can benefit them. They may know of the general concept of workers compensation, and how you can be compensated for being hurt at work, but not much more beyond that. Worse still, we've found that many people only think that they might be able to receive workers compensation if their injury wasn't their fault. Or alternately, they may not know there are deadlines to filing in these kinds of cases.
These are just some more of the points that our videos touch on. We know how complicated workers compensation law can be. In some cases, it can almost seem like it's made intentionally complicated so that regular people won't understand it. That's why we break it down in these videos. We want all of our clients, prospective clients, and workers in general to know what the laws are. That way, they can better avail themselves of all of their rights on the job. Getting hurt on the job can be a genuinely scary experience, even if it's just a slight injury. These videos can help to explain the steps that you should take next.
Videos to Explain the Insurance Company
After you've been injured, whether on the job or elsewhere, you may be contacted by an insurance company. No matter how friendly the person from the insurance company may seem, they are only there to make sure that the insurance company gets as much money as possible. This may be a harsh fact, but it's true. The insurance company makes more money when you don't get everything you deserve. By that same token, here at Belal Hamideh Law, we only get money when you get paid. We're on your side; they aren't.
In some of these videos, explain how to deal with the insurance companies and how to best handle yourself. It's not always easy, but these videos break down the important points that you need to know. Of course, the best way to deal with the insurance companies is to come to us at Belal Hamideh Law. That way, you don't have to deal with the insurance company anymore – we can do it for you. These "How To" videos cover many aspects of dealing with insurance companies as well as other ways that you can help yourself to improve your case.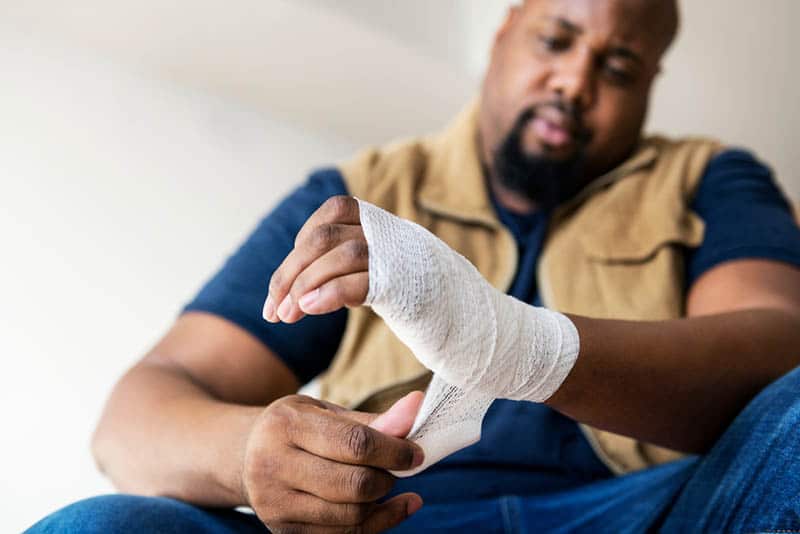 At our firm, we believe that a personal injury attorney should be exactly that: an attorney who focuses on personal injuries. That means that they don't deal with other kinds of cases. It means that they don't simply dabble in personal injury cases from time to time. At our firm, our personal injury attorney focuses entirely and solely on cases involving personal injuries. That way, your case gets the attention that it deserves.
Other law firms may say they focus on "personal injury" or "workers compensation" yet, when you go to their firm, you find attorneys focused on many different kinds of cases, all dissimilar to yours. Then, they may shuffle your case off to the most junior attorney. That doesn't happen at Belal Hamideh Law. At our firm, we put you with an experienced attorney who has dealt with a case like yours before. Then, they're able to put all of their experience to work for you. With a success rate of more than 99%, our track record literally speaks for itself. We can help you to get the maximum compensation for everything that you're going through.
It's been said that "a picture is worth a thousand words." If you have a moment, take a look at some of the videos on this site. Some of them may not pertain to you or your case, but others may have exactly the kinds of "how to" knowledge that can empower you to make great decisions for your personal injury case. When you're ready, schedule a free consultation with us at (562) 526-1224.