After any car accident, you might be left feeling confused and uncertain about what to do next. The stress of being in an accident, dealing with the aftermath, and worrying about your physical recovery can all be overwhelming. Fortunately, a car accident lawyer in Long Beach professional can help you with your recovery.
Why You Need to Call a Car Accident Lawyer Long Beach Law Firm
A car accident lawyer in Long Beach law firm can assist you in a number of ways following an accident, from advising you of your legal rights to filing a lawsuit on your behalf. Since there are so many factors that impact how and when a lawyer gets involved after an accident, it's important to understand what they can do and how much their services will cost. 
When you're involved in a car accident, your first instinct is probably to call your insurance company and take care of things from there. However, talking to your insurance agent might not be the best move to make, especially if the accident was serious or you feel that the other party was at fault. 
That's because car accidents often involve personal injury claims that require specific legal qualifications – skills that will help you get the most out of your case. A good personal injury lawyer can fight for your rights, negotiate with the other party's insurance company on your behalf, and ensure that you receive fair compensation for any losses caused by an accident.
What to Do Immediately After an Accident
The most important thing you can do after a car accident is understood your rights and the actions you need to take in the aftermath. Always report the accident to the police so you have a record of the incident. Get the other driver's information, such as name, address, license plate number, and insurance information.
Seek medical treatment as soon as possible. It's important to carefully document your injury and inform your doctor of the circumstances surrounding the accident.
Car Accident Attorneys Can Help
If the accident was serious or resulted in significant injuries, hiring a car accident lawyer from Long Beach legal firm will help you maximize the compensation you receive for your losses. By hiring a legal advocate, you'll be able to focus on recovering from your injuries rather than dealing with the insurance company and gathering evidence to prove your claim. 
A lawyer, in these cases, can gather the needed evidence, including witness statements, medical records, and photos of the scene. They can negotiate with the insurance company on your behalf, helping you with medical bills and or car repairs. They may also represent you at mediation or in court if necessary. They will support you with any vocational rehabilitation if you're unable to work or help you receive lost income during recovery.
Recognizing When You Need a Lawyer
If you were seriously injured or the accident was caused by an at-fault driver whose insurance policy cannot cover the damages, you need to call a lawyer. If the accident caused significant property damage, you also need to consult with an attorney.
While insurance companies are required to offer you a settlement that is "fair and reasonable," they don't always hold up their end of the bargain. If they lowball you with an offer that doesn't cover your full losses, a lawyer can help you obtain the compensation you deserve.
Helping With Medical Bills and Repairs
If you were injured in an accident, your medical bills and vehicle repairs will likely be the first thing you'll need to pay. However, insurance companies have strict rules about what they're required to pay for or how much they'll extend coverage. 
Depending on the circumstances of your accident, a lawyer can help you prove that your expenses are legitimate and that you deserve full reimbursement.
Helping With Vocational Rehabilitation If You're Unable to Work
If you're unable to work as a result of an accident, a lawyer can help you receive money to cover the costs of vocational rehab. You can use the money to help you get back on your feet as quickly as possible. 
Helping You Obtain Loss of Income During Recovery
If you're out of work as a result of your injuries, again, a lawyer can help you receive money for lost income. If your accident caused significant financial losses, you need to partner with an attorney.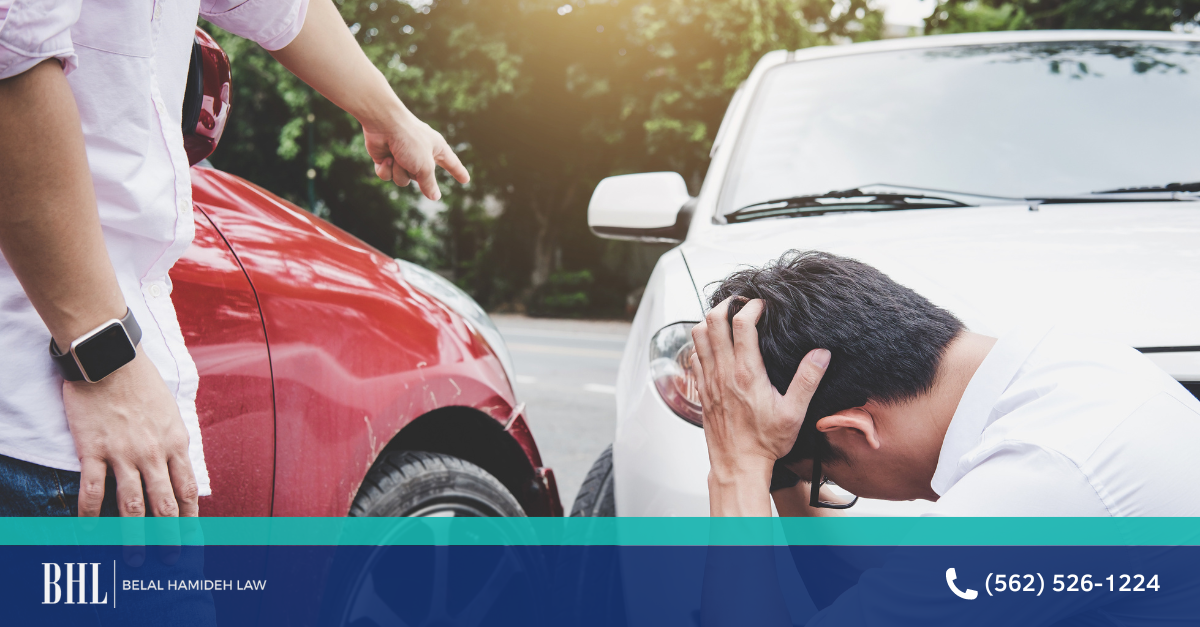 Who to Call to File a Claim
While the aftermath of an accident can be confusing and overwhelming, hiring a car accident lawyer in Long Beach firm is a surefire way to get the assistance you need. Getting your life back to normal is possible with help from the right attorney. Contact Belal Hamideh today at (562) 526-1224 to file a claim.