A motorcycle collision lawyer's wrongful death representative can give you the support you need if your loved one died because of the negligence of another party. To receive a settlement that is fair and equitable, it is important to seek the services of a top-rated wrongful death lawyer.
So, how can a top-rate motorcycle collision lawyer wrongful death specialist help?
The Ways a Motorcycle Collision Lawyer Wrongful Death Advocate Acts on Your Behalf
When you retain the professional services of a motorcycle collision attorney, you will find that his or her help can assist you in receiving justice personally and financially. Your lawyer will take several steps that will aid you in realizing a settlement.
After you consult with a motorcycle collision lawyer wrongful death specialist, will work at getting you to receive the maximum settlement possible for your wrongful death claim. He or she will also help you with the following:
Investigate the accident and accident scene to gather evidence for showing cause, fault, and damages.

Determine the liability of the at-fault party.

Negotiate the settlement

Identify all the parties responsible for the damages

Assess the damages, calculating their worth

Represent you in court if the other party disputes the findings
A top-rated wrongful death lawyer will track your deadline for filing a claim as well. In California, the deadline is typically set at two years or starting from the date of the victim's death.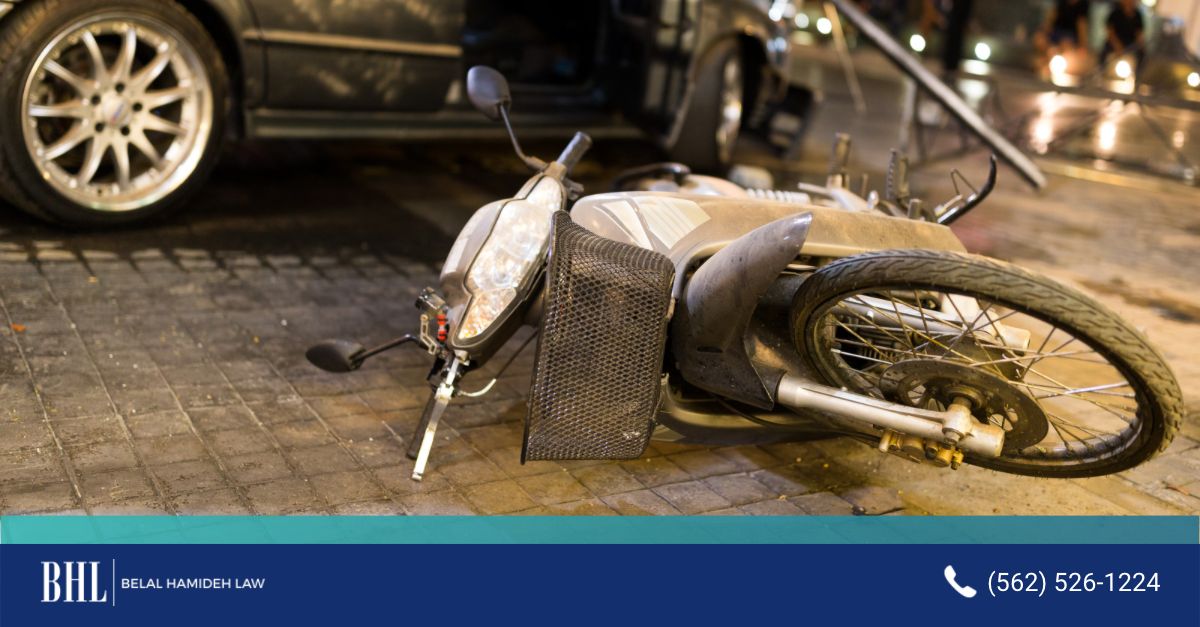 Motorcycle Crash Statistics and Fatalities
When proving negligence in a motorcycle crash wrongful death case, the lawyer must show that the other party acted recklessly or without reasonable care. Because of this breach of duty, the victim was injured and killed. 
However, the case can run into complications, especially if the plaintiff was not wearing a helmet. That is why you need to confer with a motorcycle collision lawyer wrongful death professional in California.
Deaths Resulting from Head Injuries
The U.S.National Library of Medicine NIH states that the major cause of motorcycle deaths comes from injuries to the head. Research shows that helmets reduce the risk of a head injury by almost 70% and prevent death by approximately 37%. 
Again, that is why you need to retain the services of a top wrongful death attorney. They understand some of the drawbacks associated with proving wrongful death claims for motorcycle victims and their families. 
Open Wounds
Not only does the head sustain significant injuries. Motorcycle riders in crashes may also receive open wounds, including injuries to the feet. According to the Marine Corps Safety and Force Preservation Council, the wearing of armored riding boots can prevent leg injuries by as much as 90%.
Body Armor Protection
Those statistics give you something to contemplate. While the law does require riders and passengers to wear a helmet when riding, the Motorcycle Legal Foundation states that wearing motorcycle armor, or boots is open for discussion. According to one safety study, wearing boots reduced open wounds by 73% while armored boots, as noted, increased protection by 90%.
The Motorcycle Legal Foundation adds that the wearing of motorcycle safety gear is frequently overlooked except for the wearing of helmets. Helmets must be worn legally because they provide the highest level of protection. Other protective gear includes riding pants, gloves, or jackets, all of which save the skin and reduce the incidence of fractures and sprains. 
Each of those items features some type of body armor, such as carbon fiber and foam or composite panels designed to resist abrasion. Very few studies have been performed about this level of protection. Therefore, this wearing apparel is still open to debate and further scrutiny.
The Dangers of Riding a Motorcycle in California
Only a motorcycle wrongful death lawyer can help you delineate the facts of your case to obtain a successful settlement. Motorcyclists often run into several dangers when riding in California. They are subjected to:
Dangerous roads and hazard

s, such as gravel, which can prove to be slippery, poor signage, missing traffic signals, and similar barriers

Speeding vehicles

, many of which do not look for and see motorcyclists

Blind spots

not seen by auto  drivers when changing lanes

Sudden stops

, which reduce reaction times and trigger motorcycle fatalities
As you can see a wrongful death lawyer must carefully weigh the facts of a wrongful death claim to obtain the maximum settlement. That is why you need to rely on the services of a top attorney – someone who is willing to go the distance to support your claim.
Who to Call About Your Motorcycle  Wrongful Death Claim
In California, you can get the financial relief you need by contacting a motorcycle collision lawyer wrongful death top specialist. Call Belal Hamideh now at (562) 526-1224 with your concerns and to schedule a consultation. Make sure you find out about filing a lawsuit now so you don't miss the 2-year deadline for submitting a claim.