When you have been injured in a car accident, you must find the best accident attorney to help you recover medical costs and any other financial inconvenience that you may have been subjected to. You must find someone with the knowledge and skills to be able to represent you in a court of law, and who can help you to navigate the many forms and examinations that you might have to undergo to prove your case. At Belal Hamideh Law, we have the skills and experience to be able to assist you with your claims, so that you can be sure of getting exactly what you are owed. Find out what makes us the best accident attorney in Los Angeles.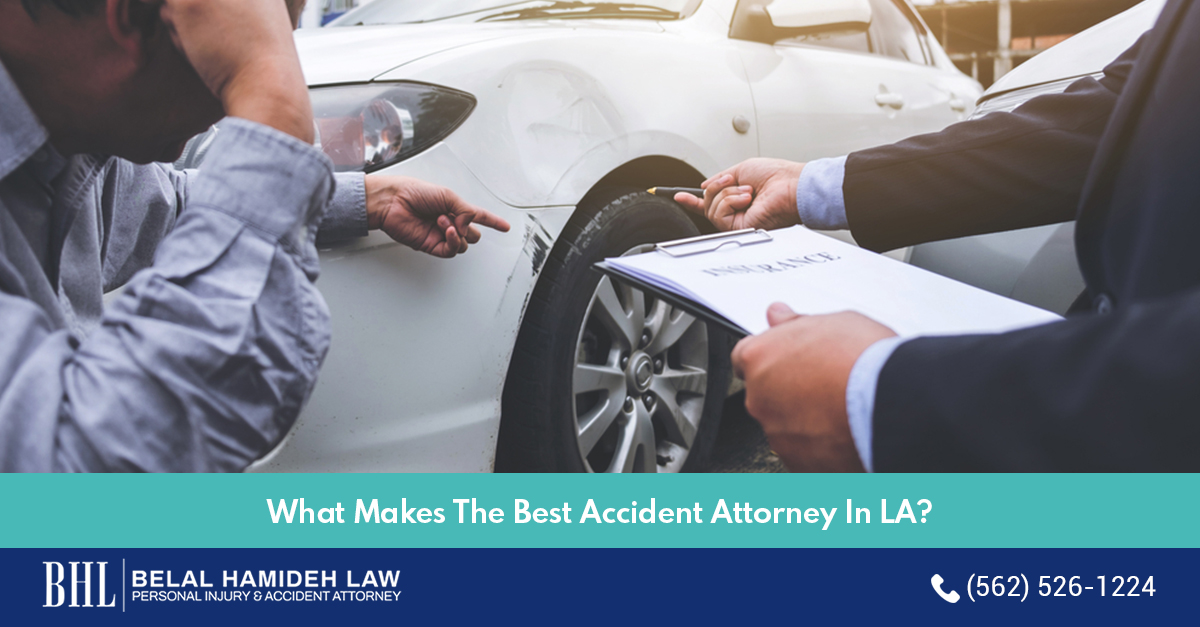 Experience Of Californian Law
One of the most important things that your attorney needs are full knowledge of the legal system for your state. This is particularly important in California, where personal injury laws are different from other areas of America. To have someone with the knowledge to handle your case, seek the right amount of compensation and no all of the laws regarding your injury is vital if you want to succeed. With our skills and experience, we can help you to get the best from your claim and ensure that you don't have to do all of it by yourself. You can put your faith in us, and we will assist you in reaching a settlement that will allow you to recover without having to be concerned about medical expenses or other costs.
Specialism In Personal Injury
In addition to finding a lawyer with the knowledge and skills to help you, you will also want someone who is particularly focused on personal injury and spends most of their time in practice litigating for this type of claim. Many people, when they first seek legal assistance with their injury choose a family lawyer or other sort of lawyer as previously help them with the case, but if their knowledge is not specified in the field of personal injury, they may not be able to give you the assistance you want. Personal injury lawyers spend long periods of their lives dealing with these cases, and lawyers without this specific knowledge may not be able to assist you with your case.
Find The Right Lawyer For Your Needs Today
If you are looking for one of the best accident attorney in Los Angeles, then you need to reach out to Belal Hamideh Law today. We can assist you with all kinds of accidents, from car accidents to pedestrian and passenger accidents which have caused you injury and left you out of pocket. To find out more about how we can help, start talking to our teams about getting help with your personal injury claim today. You can reach out to us through our online message form or contact us for a free consultation at (562) 526-1224 now.