Data breaches invade your personal privacy. Therefore, you need to contact an attorney to ensure you can handle the situation quickly and proficiently. Without an attorney's guidance, you may run into more problems over time.
According to Forbes, data breaches, in 2019, were pervasive. They exposed $4.1 billion in records to hackers. Therefore, the need for legal representation in this area is continual. This lack of privacy frequently requires a legal remedy. 
How a Data Breach Lawyer Can Help
You can tell if your personal information is compromised. You'll need to contact a data breach lawyer if you receive debt calls or notices of collection about obligations you don't owe. You may see errors on your credit report or notice payments you haven't made. You may be denied credit even if you have a good credit score.
While technologies are convenient, sometimes companies don't take the security measures they should. Therefore, the moment you suspect a problem, you should contact data breach attorneys to resolve the problem and take the necessary steps. 
SecurityIntelligence reports that data breach costs in healthcare (the highest in the U.S.) cost companies $6.45 million. In addition, the U.S. scored twice the average worldwide in information breaches, averaging almost $8.20 million in 2019. Therefore, this problem is, without a doubt, something that an attorney must address regularly.
How to Prevent Further Breaches – Steps You'll Need to Take
You have to act fast once you discover a data breach. The following tips will help you stay on course while you discuss your case.
1, Change Your Password and Enable Two-Factor Authentication
When you contact an attorney, you'll also need to change all your passwords at the same time. Make it a habit to make password changes regularly to prevent problems with privacy. Enable two-factor authentication to make things doubly safe. Hackers want an easy way to extract data. When you add two-factor authentication, you're giving them an added barrier that makes access more difficult.
2. Monitor Your Financial Accounts Closely
After a hacker has taken your info, you'll need to monitor your accounts closely, including your credit reports. Doing so will help you catch questionable transactions before things get out of control. 
3. File a Police Report
It may also help to file a police report. When you contact data breach attorneys, they can direct you on exactly what to do so you can rest more easily. The more information you have concerning the crime, the easier it will be to submit a claim.
Data Breach Damages
A data breach lawyer can assist you in suing for a data breach so you can recoup compensation, or receive damages for financial losses and well as loss of privacy. Personal data breaches may include the following:
A fraudulent tax filing

Stolen money

Damage to your credit 

The loss of property

Criminal offenses committed under your name
If a hacker has taken your information, you can also assert that you're at an increased risk of injury. Because your personal information has been stolen, it now increases your risk of further financial injury.
Emotional Distress and Suffering
Naturally, a data breach can also lead to emotional distress and suffering. This type of experience impedes your daily activities. You may also accumulate medical costs that directly relate to the data breach. Therefore, speaking to a data breach lawyer will help you get over the burdens that keep you from living a normal life. 
After all, when you entrust your data online, you don't expect to suffer damages. It takes a while to get back to the point where you were before someone invaded your privacy. As you can see, the damages you can claim may end up being substantial. That is why you need a legal advocate – someone who can sift through the confusion a data breach can produce.
Preventing Further Breaches
Once you change your passwords and notify your accounts, including the credit bureaus, about your data breach, you can sit down a speak with an attorney to consider your next move.
You'll need to determine who stole the data. If you can't make a determination, you may be able to sue the company to whom you gave your info. If you can prove negligence in this regard, or the company did not take the proper measures to secure your data, you can go forward with a claim.
In some cases, individuals sue companies in class action lawsuits. This allows a large number of people to join forces against a defendant. In these cases, the breach extends across a large database of customers.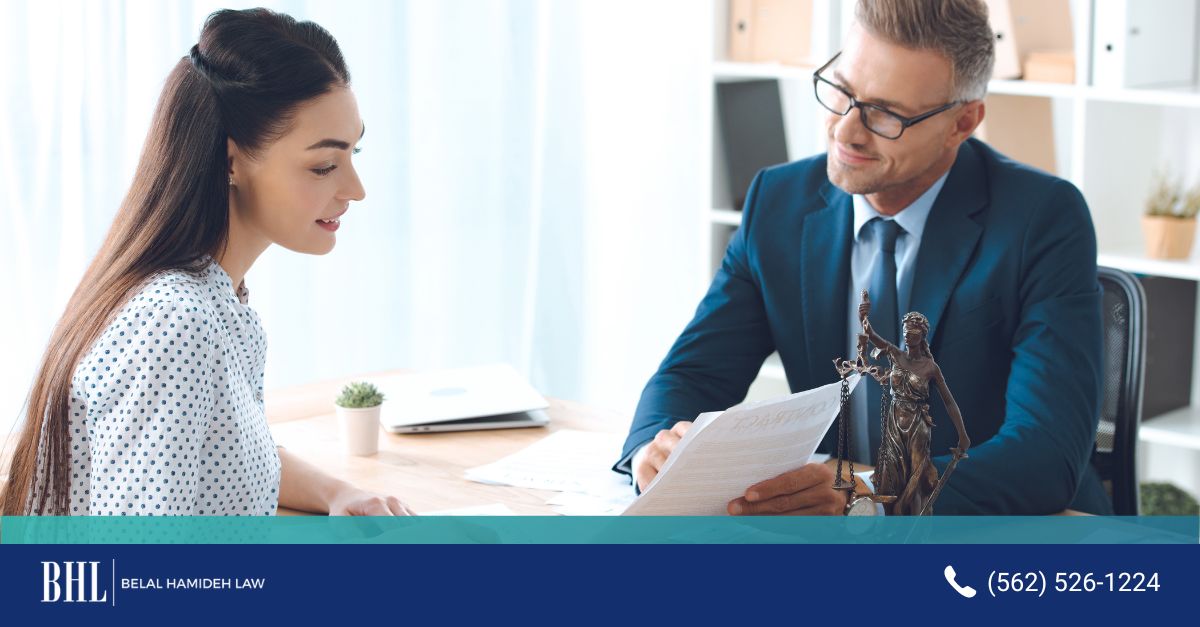 Contact a Lawyer About Your Data Breach Claim Today
To get things started and regain what you've lost because of stolen information, contact a data breach lawyer right away. In California, your go-to law firm is Belal Hemideh on Long Beach. Contact the law firm at (562) 526-1224 ASAP.