Long Beach Personal Injury Lawyer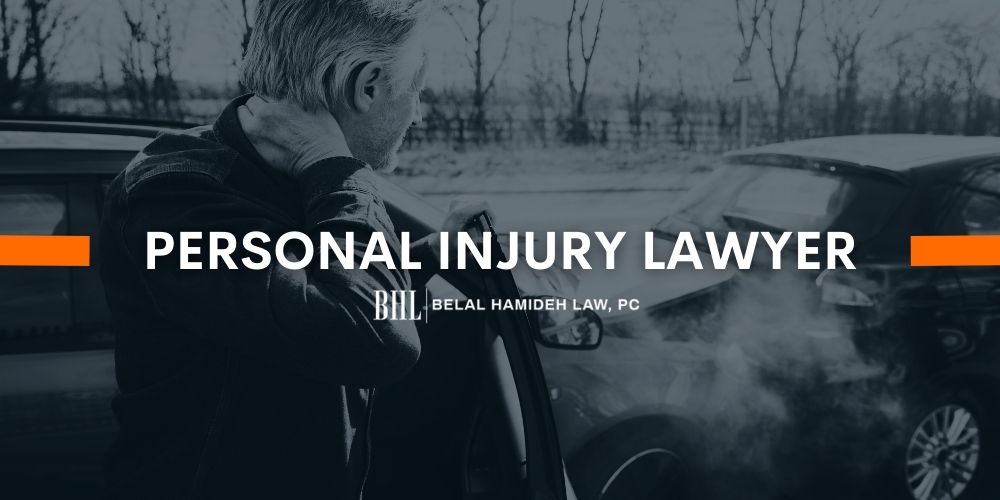 Is it Worth Getting a Personal Injury Lawyer?
Your case stands a far better chance with an experienced Long Beach personal injury lawyer on your side. An experienced lawyer knows how the court system works, knows the laws, and, more specifically, knows personal injury laws. 
An experienced attorney can let you know how much your claim is worth so that you can file for all the damages you might qualify for: punitive, economic, damages related to emotional loss, and more. An attorney will save you plenty of time, helping you to focus more on your recovery.
What Cases Does a Personal Injury Lawyer Handle?
Many of the cases that a personal injury lawyer handles are vehicular accidents. They include: 
 Drivers have a "duty of care" on the road. If they violate that by operating their vehicle in a reckless and/or negligent fashion leading to your injury, you deserve to be compensated for it. 
You don't have to be in a vehicle to be hit by one. You deserve to be compensated when someone disobeys the rules of the road and strikes you with their vehicle. 
Bike lanes are protected for a reason. Bicycles have far, far less protection than a vehicle does, so when you're struck and injured you very well may have a case. 
More often than not, when a motorcycle crashes into another kind of vehicle, the motorcyclist is not at fault. We've represented those injured in motorcycle accidents for years, helping them to get what they deserve. 
When a big rig/semi-truck hits and injures someone, it could be the fault of the driver, the manufacturer, the truck owner, those who loaded the truck, and others. We find the truth. 
Even a small dog bite can lead to permanent damage, infection, and worse. 
If you're on someone else's property, and you slip, fall, and are injured, you may qualify for damages and compensation. 
If you were injured on a construction site because of the negligent actions of an employee for another company, you can make a personal injury claim against that other company for your injuries.
If you were the passenger or driver of an Uber or Lyft vehicle that was in an accident, you can make a claim against Uber or Lyft's insurance policy, which covers up to $1,000,000 in damages if the accident occurred while you were being transported in an Uber / Lyft.  
No amount of compensation can make up for the loss of a loved one. We can represent your case aggressively, working to make sure that you receive damages for everything you've been through. 

What Should You Do If You Suffer Any of These Accidents?
Step one: as much as possible, stay calm. Make sure you're safe. That could mean getting your vehicle to safety, it could mean getting away from other hazards. Calling the police is a good idea, but before you do, check for any injuries. That way, you can determine if emergency medical services are necessary. 
To the extent that you're physically able, document as much of what happened as possible. Exchange contact and insurance information with the other parties involved and take as many pictures as you can. Check if there are witnesses. If so, get their info, too. Important but often forgotten: don't say "it's my fault," "sorry," or anything like that. Don't sink your case before it starts.
How Much Does a Personal Injury Lawyer Cost?
Short answer: We work on a contingency fee without any upfront cost.  You won't have to pay out of pocket for Belal Hamideh to be your personal injury lawyer. Instead, he'll be paid on a "contingency fee" basis. 
What that means is that his payment comes out of the compensation you receive, your eventual settlement/winnings. So, quite literally, we don't get paid if we lose your case. We have every incentive to pursue your case as aggressively as possible.
How Much is a Typical Personal Injury Settlement Worth?
There's no set formula for how much a personal injury settlement is worth. All injuries and cases are different. That said, here at Belal Hamideh Law, we've recovered millions for our clients. Your settlement value depends on your medical bills, loss of earnings, and pain & suffering you went through after the accident.  What we can tell you is that we'll work to ensure you get the maximum amount for your injuries. You can schedule a free consultation with us at (562) 526-1224.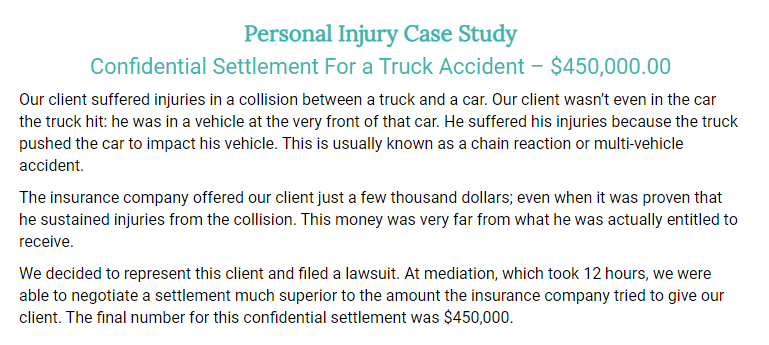 How Long Does a Personal Injury Case Take?
Negotiating with an insurance company can, on average, can take anywhere from one to twelve weeks. If they make a great offer earlier, the claim is resolved faster. Should they try to "lowball" us, we'll discuss with you whether to take their highest offer or take them to court. Only two percent of cases go to trial, as insurance companies know it's in their best interest to settle with us earlier on. If we have to file a lawsuit, your claim can settle any time before trial.  
Who Can I Sue for My Injury?
You can sue whoever is responsible for your injuries. We can use our resources to investigate your accident comprehensively, thereby determining exactly who's responsible and suing them. For the most part, often those responsible could include negligent/reckless drivers, employers, vehicle owners, premises owners (stores/homes/etc.), repair services, public entities, product manufacturers, designers, and similar. 
Can I Receive Compensation if I Was Partially Responsible for The Accident?
Even if you were partially at fault, you may still be able to receive compensation. Through what's called "comparative negligence," your compensation will reflect and be proportionate to your percentage of responsibility for the accident. To use an analogy, if you were 25% responsible for your motorcycle accident, then you would still have a chance to receive 75% of the compensation awarded to you. 

Long Beach Personal Injury Lawyer Belal Hamideh is Here to Help You
Dealing with a personal injury can be one of the most difficult challenges you'll ever face. By having an experienced personal injury lawyer on your side, you'll be able to receive the compensation you deserve while recovering. Schedule a free consultation with Belal Hamideh at (562) 526-1224.