Have you suffered a longshore accident in California? Or, alternatively, did someone you love recently suffer such an injury and you aren't sure what to do next? Belal Hamideh can help. Over the years, he and his team have helped so many to receive the compensation that they deserve for being hurt in the course of doing their jobs. The work that longshore and workers with similar responsibilities perform is critically important, yet it is also very dangerous. When you're hurt while doing your job, you should be compensated for it. 
How Long You Have to Report and File 
The answer to this question is, almost invariably, "less time than you might think." Indeed, you have 30 days from the incident to report it to your employer. So, about a month. Thus, you want to be able to do it as quickly as possible. That said, if you're going to file for benefits with the Department of Labor, you're going to want to do it within a year from the date you were injured. As you might imagine, the best thing to do is to report this to your superiors and reach out to an attorney when you can.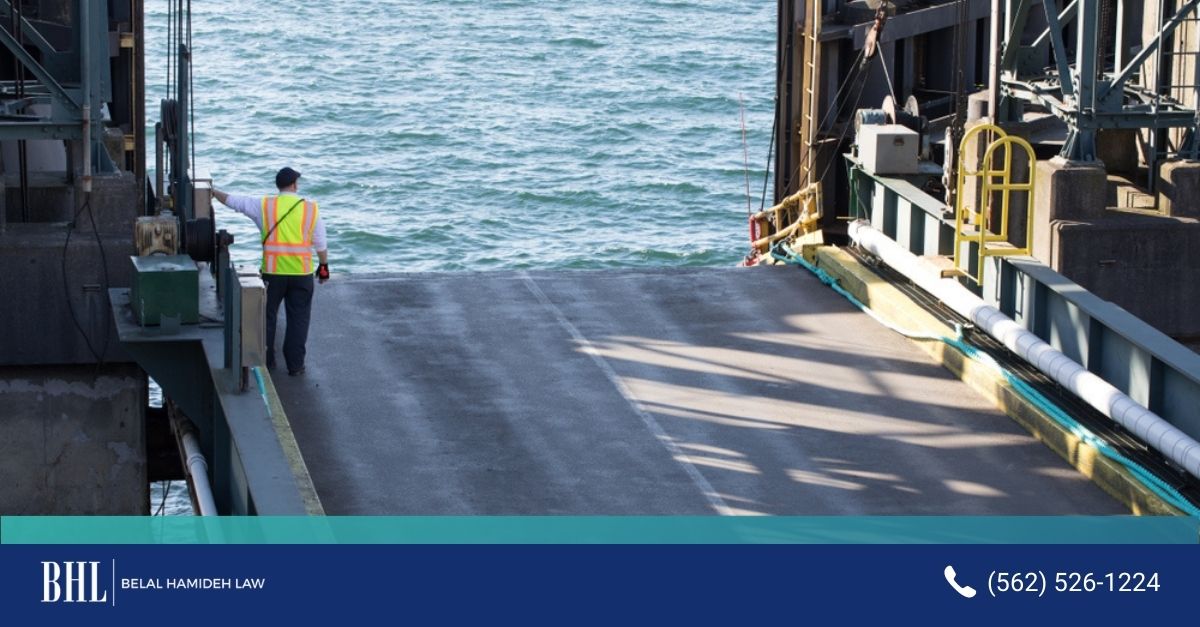 The Benefits You Can Receive for a Longshore Accident 
We understand that, when you're injured in the course of doing your job, the last thing you might want to do is to reach out to an attorney. However, the sooner you do so, the sooner you may have a chance to get the benefits you deserve. For example, you can receive wages for the work that you missed as well as, if you can't return to work in the same capacity, wages for the work you would have done. You can also receive compensation for your medical expenses, too, as well as rehab, treatment, medicine, and more. 
More Than Just Longshoremen Can File 
When we say "longshoremen," we are more than just the actual longshoremen. Essentially, the laws here cover more or less everybody who builds, repairs, loads, or unloads a vessel on the water. So, yes, it covers longshoremen, but it also covers plenty of shipyard workers, such as builders, repair workers, breakers, stevedores, longshore checkers, and others. If you believe that you may have suffered such an injury in the course of doing your longshore work, it's worth it to reach out to us. 
A Longshore Lawyer Who Can Help 
Indeed, even if you think there's any chance whatsoever that you may have a case, we offer free consultations. We're always glad to sit down with someone and talk to them about their case, to see how we can help. The consultations are free, and if we do take your case, our payment comes out of your eventual settlement/compensation. So, if you do call us, the worst that can happen is that we'll tell you you may not have a case. However, you very well may be able to receive all the compensation you deserve. You can reach us through our contact form or by call.