If someone has hacked into your personal information, it can place a drastic spin on your life. Not only can it affect your ability to get credit, but it can also lead to emotional distress and pain, and suffering. Therefore, you need to contact a data breach lawyer to learn more about your rights in this respect.
When You Should Contact a Data Breach Lawyer
Don't wait to speak about a data breach. You should contact a data breach lawyer as soon as possible. When you speak to a legal advocate, you might create a checklist of damages. Use this checklist to gauge exactly how the breach has affected your ability to lead a normal life and how it has taken its toll on you financially and personally.
By conferring with data breach attorneys, victims of hackers can find a reasonable legal resolution to incurring the hardships that happen when an individual's personal information is compromised. To begin your claim, you need to make a call to an attorney and schedule a consultation.
During your consultation, he or she will tell you about the lawsuit process and what you might expect for a settlement. 
What is a Data Breach?
To get a further grasp on the impact of a data breach or identify theft, it helps to define a data breach. Numerous businesses use people's personal information to increase website experiences or provide valuable services or products. A breach happens when a hacker gains access to the personal data and credit details of a customer in the system.
During some breaches, a hacker uses specific software to get into the network. These incidents may occur if a person wants to sell the data or use it personally for purchases. When people are affected individually by a breach, the hacker usually obtains their credit card numbers, phone number, address, and social security card number. In many instances, an individual hacker will steal funds from the credit card or account.
The first step in suing for a data breach that occurs from a malicious attack is to hold the company responsible for holding the personal details of each customer or client. Again, during these breaches, the data is stolen or copied and used to buy items with the victim's credit or account number. 
In these cases, you need to refer the matter to a competent lawyer or an attorney that regularly oversees these types of cases. You will need them to prove negligence or that, for example, a company did not have the proper security measures in place.
The Frequency of Data Breaches in Health Care
The HIPAA Journal reports some eye-opening statistics. According to the publication, data breaches happened at a rate of 500 or more records each day during 2018. In 2021, breaches climbed to 1.95 per 500 or more records per day. Therefore, from the facts alone, it's obvious to see that data breach attorneys keep pretty busy.
When it comes to settlements and payouts, it depends on the case. For example, the class action lawsuit waged against the credit reporting agency, Equifax, still is going on, according to the U.S. Federal Trade Commission (FTC).
The Equifax Data Breach Case
The FTC states that, in September 2017, Equifax reported a data breach that affected 147 million people, after which a global settlement was reached of $425 million. The initial deadline to claim a settlement amount was January 22, 2020. After this date, claimants may submit a claim for costs incurred from January 23, 2020, to January 22, 2024, because of the breach.
These costs include:
Unauthorized charges to credit accounts

Fees paid to professionals who helped with the identity theft, such as lawyers and accounts

Related miscellaneous costs, such as fees for document shipping, notary fees, and expenses related to phone calls, mileage, and postage.
Claimants may also submit a claim for the time spent in recovery from identity theft or fraudulent activity from January 23, 2020 to January 22, 2024. Claimants may receive compensation up to $25 per hour for 20 hours, or up to $500.
The Zoom Settlement
You can even receive payments if a company has not incurred a data breach but placed your information at risk. For example, Zoom agreed to pay out an $85 million settlement to its customers after it lied about providing end-to-end encryption in 2021. 
In most instances, a data breach lawyer handles settlements that are part of a class action filing, as invasions of privacy often happen to a large base of customers. That means you may be filing your lawsuit with thousands of other litigants. 
Settlements May Vary – Significantly
For instance, the National Law Review points out that settlement values may vary significantly, depending on the extent of the breach and the settlement value for each class member. In the case of Morrow v. Quest Diagnostics, for example, each member received $5.74. 
Naturally, there is no set amount you can expect to receive when you file a lawsuit that deals with your privacy. The amount you're compensated depends on how many lawsuits have been filed and the total settlement amount. 
Companies, such as Capital One, Target, and Equifax have all been ordered to produce payments from multi-million dollar settlements. If your privacy has been invaded through a company's oversights or from someone directly hacking into your account, you need to speak to a lawyer first.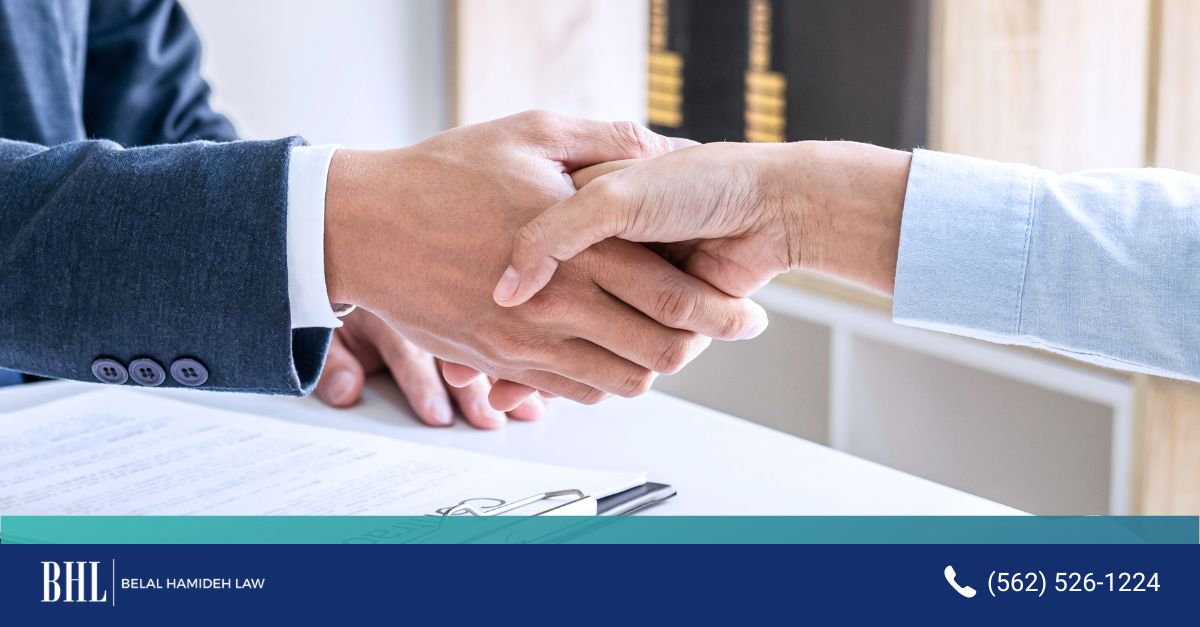 Contact a Data Breach Attorney in California
To learn more about what you can receive in a data breach settlement, contact a data breach lawyer at Belal Hamideh Law at (562) 526-1224 today.