Anyone who has been in an accident and is considering a personal injury claim case wants to know if they will be successful. The truth of the matter is that there is no such thing as a guaranteed victory when it comes to the law. To find out if you have a personal injury case in such a lawsuit, you must show that the other party acted negligently or recklessly and that their actions or inaction caused you harm. An experienced personal injury lawyer can estimate the value of your claim so you may petition for all the damages you could be eligible for, including punitive, economic, and emotional loss-related damages, and more. Your rehabilitation will benefit from the time you will save by hiring a lawyer.
How Can I Know If I Have a Case?
Most personal injury claims are based on the legal concept of negligence and responsibility. Therefore, to have a personal injury case, a person must have been injured by someone who breached the duty of care and that resulted in their injuries. You can have a duty in different contexts. For example, we all have a duty of care when we share public streets and paths. That is the principle behind why we are all subject to traffic and driving laws. This can be broken down into specific elements that will require a specific assessment of the facts of your potential case.
You Suffered Injuries As A Direct Effect Of The Incident
A personal injury claim's main goal is to recover compensation for damages. Both punitive penalties, which are meant to punish the defendant and discourage such behavior in the future, as well as compensatory damages, which cover both economic and non-economic losses, may be awarded to claimants. You would not have a basis for a personal injury claim if you did not sustain damages, such as an injury or loss.
When The Incident Was Caught On Camera.
Currently, we are totally immersed in a world of accessibility to camera surveillance, even through cell phones and smart devices. Thanks to this it is possible that your accident has been caught on camera. If you can provide video or photographic evidence that corroborates your story and shows negligence on the part of the defendant, this can greatly improve your chances at trial. Although witness testimony is excellent, there is nothing more convincing than being able to review the accident exactly as it happened.
There Is A History Of Similar Events.
Frequent patterns of behavior or similar incidents can work in your favor when you try to sue another person or company. For example, let's say you were injured after slipping and falling down some rickety stairs at a local store. Upon investigation, your attorney discovers that dozens of other customers had similar misfortunes at this establishment, but the business failed to make the repairs that would bring these stairs or the general building's safety standards up to code.
How Much Compensation Can I Get?
It is difficult to measure how much personal injury compensation can be worth. Unfortunately, the expenses go beyond just medical bills. When you are involved in an accident that results in an injury, the costs can add up, especially if you are unable to work and are losing wages because of the accident. In many cases, these injuries are seemingly minor, but if not treated properly, they could cause problems later on. It's also common for people to be unaware of how these injuries also take a toll on the lifestyle they might have had before. The mental effects that can result from accident injuries can also affect relationships with others.
Compensation for personal injury cases depends on your case. Each case is unique and must be treated with importance and care. Having a personal injury attorney on your side, fighting for your right to compensation, will not only be beneficial to your case but will also prevent you from feeling stressed or overwhelmed. The legal system can be hard to navigate, especially if you're focused on your recovery and financial situation. Many victims choose to consult with an attorney to learn their rights.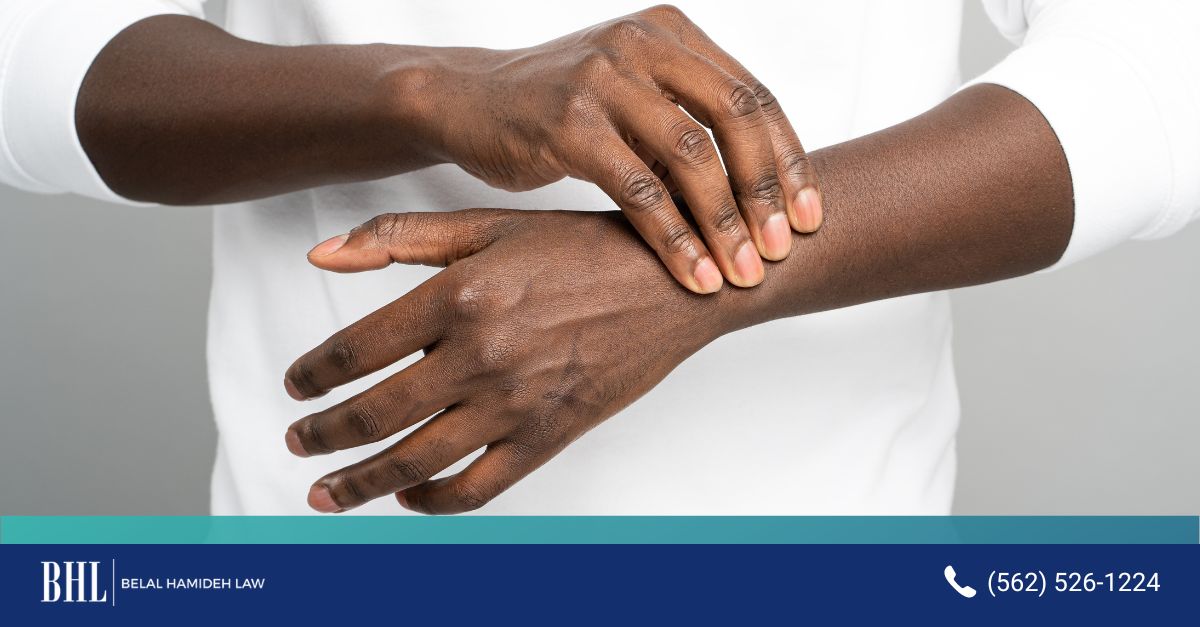 Get The Best Legal Advice
Being injured is a physically and emotionally challenging experience. It can be difficult to sort through the events that caused the injuries, keep track of bills, and focus on recovery at the same time. It is both reasonable and practical to seek legal support from a reputable personal injury attorney without delay.
At Belal Hamideh, we understand the financial difficulties associated with recovering from an injury. Therefore, our attorneys only work on a contingency basis, which means we only charge you an attorney's fee if you receive compensation for your case. If you would like more information on how he can help you or schedule a free consultation with him, you can call him at (562) 526-1224. Adequate personal injury compensation may be within your reach with your help.