Did you lose someone you love due to the actions (or negligence) or another? Losing someone close to you is heartbreaking. For that to occur due to someone else's recklessness, negligence, or malice is worse still. No form of compensation can ever make up for that. Belal Hamideh, a wrongful death lawyer, can take your case, representing you aggressively. By doing so, he can help you to win a settlement that can pay for bills from your loved one's passing. With that, you and yours can have a better transition to the next chapter of your life.
What Can Cause a Wrongful Death? 
Unfortunately, there are any number of accidents that can cause the wrongful death of a human being. Essentially, any potentially dangerous situation that is triggered by someone's negligence, recklessness, or malice could, in a worst-case scenario, lead to a wrongful death. Some common examples that Belal and the team here have seen over the years include vehicular accidents, medical malpractice, defective products, toxic substance exposure, and much more. 
What Must Be Proven in a Wrongful Death Case? 
In a wrongful death case, Belal has to be able to prove that someone did indeed pass away. Their death has to have been caused by someone else's negligence, their recklessness, malice, and so forth. Additionally, Belal and the team here have to prove that the survivors of the loved one (you) have suffered as a direct result of the passing of your loved one. 
It's OK if you don't 100% know if your situation makes such a case. Many times, someone has reached out to an attorney because they thought they "may" have a case, only to find that they had a very, very strong case. If you believe there's a possibility you may have suffered a wrongful death, it's worth it to reach out to Belal for a free case evaluation. 
Why Does Experience Matter So Much in Wrongful Death Cases? 
Experience is important for many reasons, not the least of which is that we can build the strongest case on your behalf. For example, you may not have a wrongful death case just because a loved one passed away in a hospital. If a doctor misdiagnosed your loved one, or made an error during surgery, or they were given the wrong medication, or they were exposed to a toxic substance, and that directly led to their death, then yes, you may have a case. When you reach out to Belal, we can let you know what you can expect and how we may be able to help.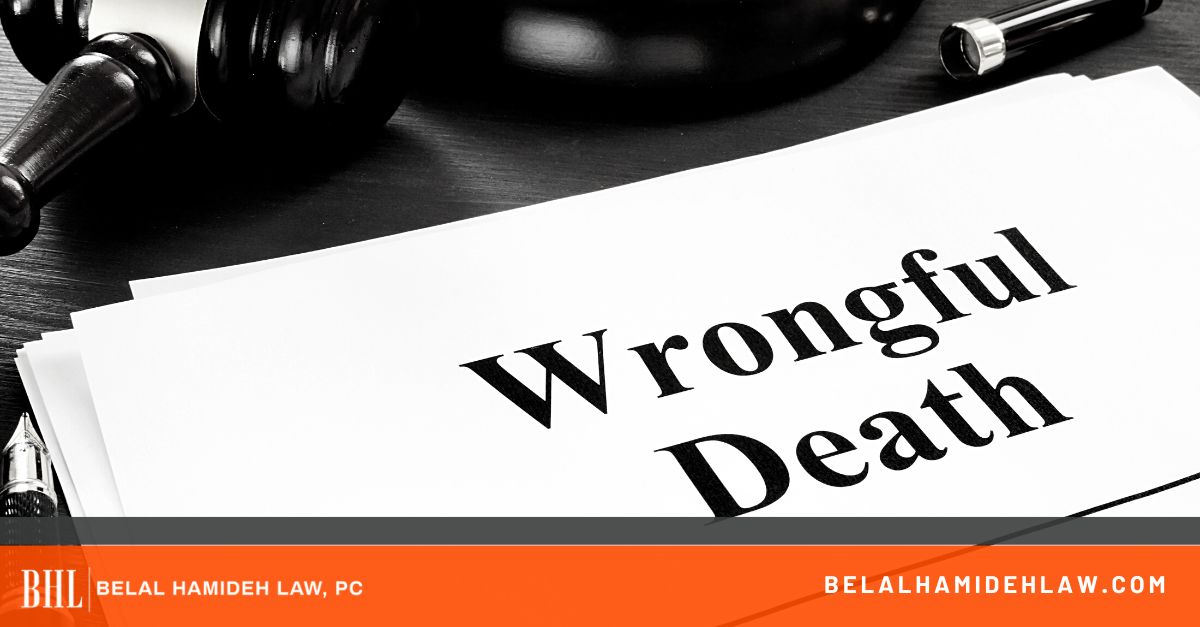 A Wrongful Death Lawyer Who Stands With Survivors 
After losing a loved one, it makes sense that you want time to grieve, to heal. Belal can take your wrongful death case, representing you as aggressively as possible, communicating with you as much as you prefer, so as to help you and yours receive the maximum compensation for all you've been through. To schedule a free case evaluation, use the contact form or call.