Long Beach Employment Lawyer
Why Do You Need An Employment Lawyer? 
California has very strict laws regarding employment law. Employees are entitled to receive compensation when their employers violate these laws.  An employment lawyer works on a contingency fee basis or can recover their attorney fees from the employer when a lawsuit is filed.
Also, our employment lawyer will advance all the costs of pursuing your case.  Pursuing an employment law case can cost thousands of dollars.  Our Long Beach employment lawyer takes the risk and pays all the costs.  If we lose the case, we will not charge you for the services we provided and the money we advanced while handling your case.
In the end, our employment lawyer will maximize the amount of money you will receive for your case with no out-of-pocket costs to our clients.
Process Of An Employment Law Case
The process of your employment case depends on the violation that your employer commits.
For discrimination cases, we will request a right to sue under the California Fair Employment Housing Act ("FEHA") or Equal Employment Opportunity Commission ("EEOC").  When we receive a right to sue letter, we can file a lawsuit on your behalf within one year of receiving the letter.
For wage and hour cases, we will gather information regarding your earnings and request that your employer pays the money you are owed for overtime, minimum wage, rest breaks, and meal breaks.  If they do not cooperate, we will file a lawsuit on your behalf to recover the compensation you deserve.
Employment Law Case Study
Confidential Settlement for a Case of Wrongful Termination due to
Discrimination at Work – $275,000.00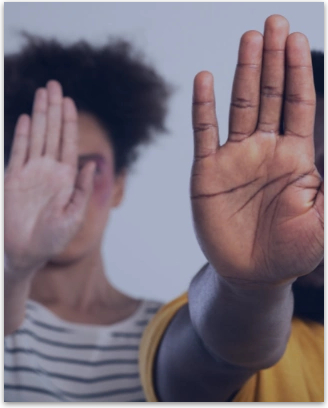 Our client used to get harassed at work because of her ethnic background. Due to this unsustainable situation, she was forced to quit her job.
On top of this situation, our client's former employer didn't offer any money to her after filing the lawsuit.
Eventually, things changed after Belal Hamideh Law took the case. What seemed like a lost cause to many others, resolved within the next few months. Our client was able to receive compensation in the amount of $275,000.00.
Types Of Employment Cases We Handle 
Disability Discrimination
Sexual Harassment
Leave of Absence 
For specific information regarding each cause of action listed above, please click on one of the links above for a detailed explanation of how our office can obtain justice for you.
Our Lawyer Is Aggressive
Do not fight the employer on your own.  The employer often times will have a lot of resources they can use to defeat your case.  Let us take on your employer.  We will fight to recover all the money you are entitled to including back pay, loss of earnings, emotional distress, and punitive damages.
It is risk-free for you because there are no upfront costs out of your pocket.
Our Office Provides Great Customer Service
Our office prides itself in making itself available to our clients.  Many clients come to our firm complaining that their other lawyer is never there to answer their questions.  We go out of our way to make sure we are available when you have questions because we understand that you are going through a difficult process and need answers right away.
Employee's Legal Status Does Not Matter
The California employment laws protect all employees working in the state of California.  It does not matter if you are a legal or non-legal resident of California.  You are entitled to the same amount of compensation.
Do Not Wait To Take Action
There are time limits to how long you can wait after your employer's illegal activities to file a lawsuit.  Do not lose your right to seek compensation.  In employment law cases, action must be taken as early as 300 days after the employer violation.
Call Us Today For a Free Consultation with Our Long Beach Employment Lawyer
You can call our office, fill out a contact form to the right, or message us using the icon at the bottom of the screen for a risk-free consultation.  You have nothing to lose and very much to gain.
Employment Law