Getting injured on the job can be stressful enough for you, but when you find that your employer is challenging your worker's compensation claim, life may feel like it is getting even more challenging. Whether your injury has left it so you can still work, or you are at home, in pain, and unable to do anything may not matter; you might again experience anxiety over what to do, where money will come from, and whether you will have a job. Facing all this may be more than you can do alone, which is why if you have been injured on the job in California, it is a good idea to call a worker's compensation lawyer in Long Beach like ours at Belal Hamideh Law as soon as you can.
A Lawyer Can Ease the Stress
Instead of experiencing a tense, volatile work environment every day as your case moves on, or instead of dealing with harassing phone calls and messages that threaten your job status, calling an attorney can help eliminate this stress from your life. This form of harassment is in violation of the laws, and your lawyer will make sure the behavior stops immediately and that there are repercussions for their treatment of you. Your attorney also takes on the burden you may have of guiding this case through the worker's comp system. Your lawyer becomes your chief representative in the case and speaks for you, offering up advice to you while taking the legal steps that assist you the most.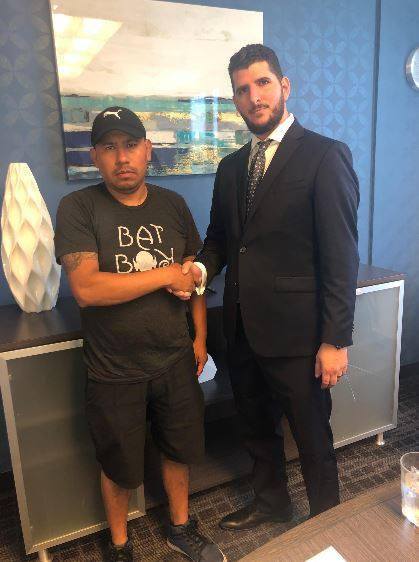 A Lawyer an Immediate Medical Help
You may have put off getting the medical assistance you need because of your fears, but when you hire us at Belal Hamideh Law to act as your worker's compensation lawyer in Long Beach, the first thing we will do is make sure you get the medical care to help you with your injuries. We will get you to the doctors and specialists you need to help you the most. We can guide you to physicians that will see you without you having to pay anything out of your pocket. We will ensure the medical bills get paid out of your settlement so you do not have to worry about them.
Contact a Lawyer Right Away
You must know that time limits and deadlines do exist when it comes to filing worker's compensation cases, so contacting a worker's compensation lawyer in Long Beach is something you should do as soon as you can. If you have questions about worker's comp, are facing harassment from your employer, or just need help getting your case started, call us here at Belal Hamideh Law for help. You can telephone our office at (562) 526-1224, and we will set up a meeting for you with our attorney. The conference is free of charge and allows you to discuss your situation privately with a legal expert so you can discover where your case stands and what steps we can take on your behalf that will make things better for you.